Free Movement is now accepting advertising from those selling services to lawyers and/or directly to the public. Because Free Movement is associated with Garden Court Chambers advertisements from barristers are not accepted, however. Placing adverts is handled through an ad agency, buysellads.com and an advertising pack for those interested in placing adverts is available for download:
Free Movement is an immigration law website aimed at immigration lawyers and members of the public affected by immigration law issues. It was established in 2007 and is updated usually three or four times per week, sometimes more. The content is carefully written by authors and is trusted by readers. Free Movement is the leading immigration law website in the UK and at 155,000 page views for July 2014 Free Movement is one of the most popular legal blogs in the UK.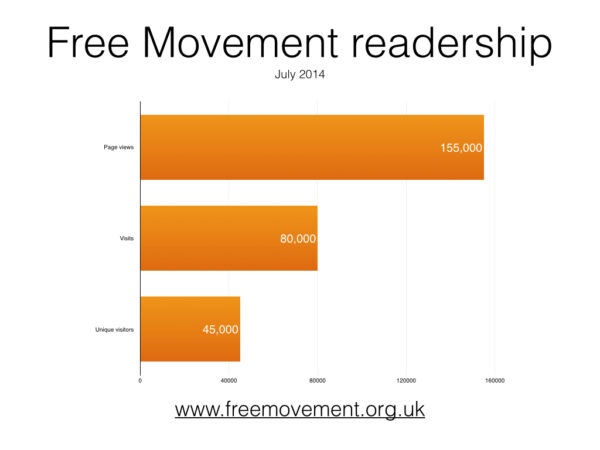 If interested in placing an advertisement, click on the ad space in the sidebar or visit the Free Movement page on buysellads.com. Additional adverts in RSS feed and Free Movement update emails can potentially be made available on request.
I'm happy to answer queries but do not want to have to handle payments, keeping track of taking ads down at the end of a fixed period and all that, which is why I've elected to use an agency.