Got a legal question?
We now offer a simple and cost effective video link advice service through Free Movement for just £99 for up to 30 minutes. You can ask us anything: what application to make, what form to use, what evidence to include, whether you qualify, whatever you like. You can book here.
We also offer do-it-yourself guides and an Application Checking Service.
The video link advice and Application Checking Service are provided by Seraphus Solicitors. If you would like further information about this service please contact Seraphus on 020 8811 1532 or 07538 208096. If we are unable to answer your call, please leave a message stating your name, telephone number and, briefly, your query and we will get back to you in the same day. Alternatively, you can visit the Seraphus website.
Instruct a barrister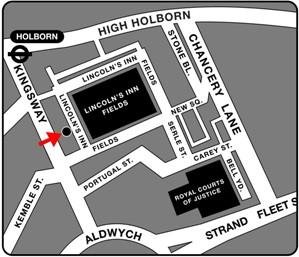 Any of the Garden Court Chambers contributors to Free Movement can be booked for consultation and other legal work through the family and immigration clerks at Garden Court Chambers.
If you are a member of the public and want to instruct one of our barristers directly, head over to the public access page on the main Garden Court website.
Garden Court Chambers
57-60 Lincoln's Inn Fields
London WC2A 3LJ
DX: 34 Chancery Lane
General email enquiries
Tel 020 7993 7600
Fax 020 7993 7700
Contact Colin
To contact Colin Yeo, the editor, please use the contact form below (see details above to book Colin for legal work: no free legal advice can be offered):