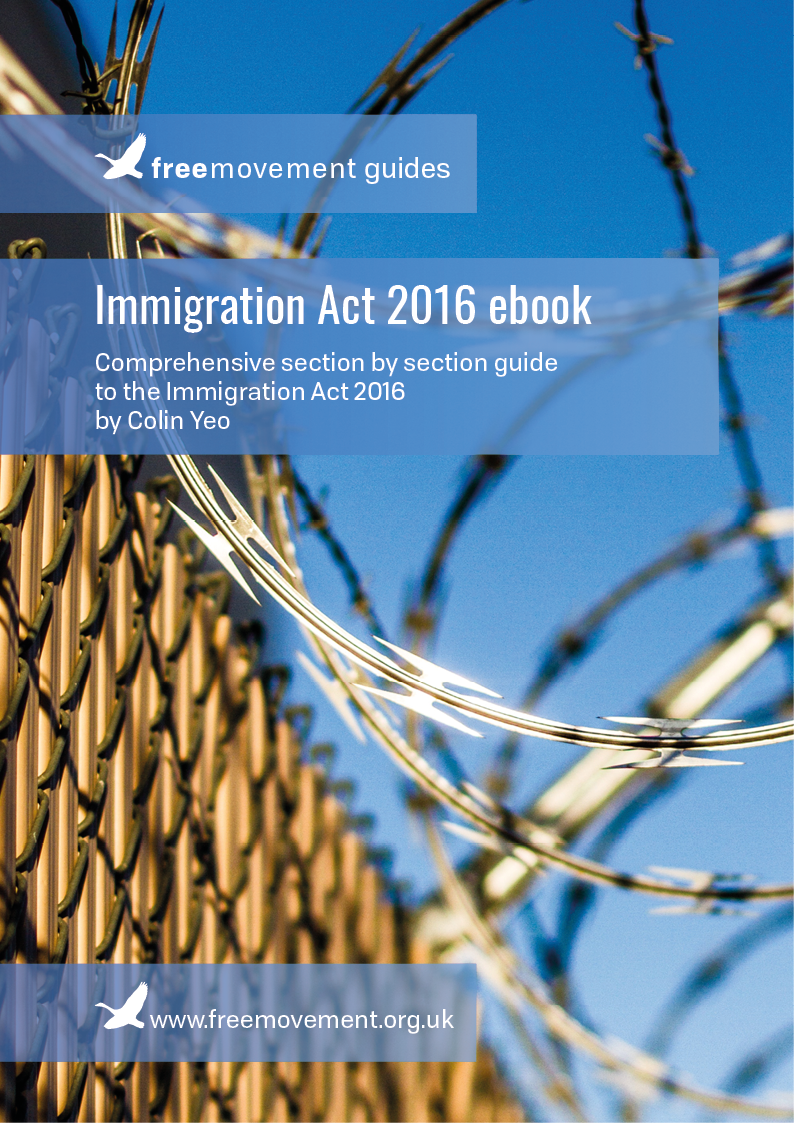 How it works:
Purchase the ebook using Paypal or credit/debit card and you will be sent an automatic email immediately after purchase with a PDF download link. Check your spam folder if it does not arrive after a few minutes. The download link in the email expires after 48 hours so make sure you download straightaway.
Creating a free account when you make your purchase is optional. If you do, you can log in later to download the files again, including any updated versions that have been added.
THIS EBOOK CANNOT BE PRINTED
Comprehensive 122 page guide to the Immigration Act 2016 covering illegal working offences, offences for landlords and employers, enforcement powers, appeal right changes, immigration bail and more.
Once, the "hostile environment" was for terrorists. Then it was for serious and organised crime. Now, it is for migrants. In this respect, the Immigration Act 2016 builds on the poisonous foundations of the Immigration Act 2014.
This ebook runs through the 2016 Act section by section, providing an explanation of the changes made, setting out amended versions of relevant legal provisions and providing examples of how new provisions might work in practice.
The most notable innovations include the new offence of illegal working, new offences for landlords and employers, extensive new enforcement powers for immigration officers, extensive new maritime enforcement powers, extensive new powers of detention and coercion associated with the new concept of immigration bail, further evisceration of appeal rights and asylum support and extensive new money raising powers. These are all intended to create a hostile environment for migrants in the United Kingdom.
Meanwhile, immigration officers have increasingly wide police-like powers, but with less training, less experience and with no tradition of policing by consent underpinning their work.
The Act can be seen as a trend towards what might be termed coercive justice. The powers that are conferred on immigration officials are discretionary and draconian and it would be impossible for them to be enforced equally against all, irrespective of class, gender and race. Instead, the powers should be seen as additions to the toolbox available to immigration officials when they encounter a person considered undesirable. It will be the young, the black, the male and the working class who are more likely to find themselves on the receiving end of this "justice". That is not to say that others are unaffected, just that certain groups are disproportionately affected.
You must log in to submit a review.
Widget not in any sidebars