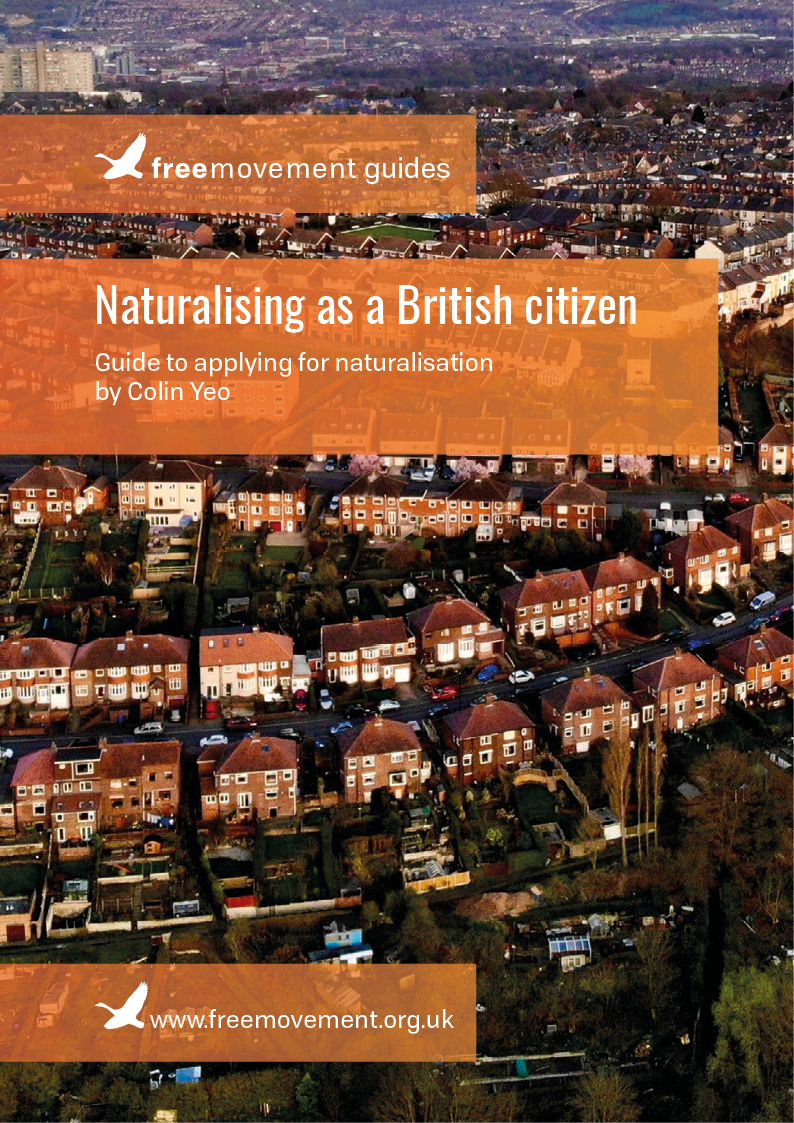 How it works:
Purchase the ebook using Paypal or credit/debit card and you will be sent an automatic email immediately after purchase with a PDF download link. Check your spam folder if it does not arrive after a few minutes. The download link in the email expires after 48 hours so make sure you download straightaway.
Creating a free account when you make your purchase is optional. If you do, you can log in later to download the files again, including any updated versions that have been added.
THIS EBOOK CANNOT BE PRINTED
In 2019, 160,000 foreign nationals became British citizens. Around 4% of applications were rejected, the majority because of failure to meet the "good character" or residence requirements.
This comprehensive but accessible ebook (updated in 2019) guides applicants for British citizenship though the naturalisation process successfully, helping them to avoid potential pitfalls. We explain what the legal requirements are, which rules are flexible and which rules are mandatory and cover residence requirements, excess absences, breach of immigration laws and good character issues in depth. Examples and case studies are used throughout to illustrate complex points.
You can download the first few pages for free (click here), including the contents pages.
Reviews
A brilliant, comprenesive guide to naturalisation applications. It includes a lot of useful information that isn't provided in government-published naturalisation booklets and explains every requirement in a simple and accessible way, while also giving links to relevant government resources. I would definitely recommend it to anyone applying to naturalise.
Informative and Helpful details. I was 'in the process' of gathering information about retirement and migration to UK. A great starting point for anyone seriously consider in movement.
This book is great. It is really useful for those who are going through the process of applying for naturalisation as it is clear and concise yet with enough detail to signpost practitioners to further resources.
I found this guide very complete, addressing all different aspects required to submit a (hopefully) successful application.
All requirements are exploited in detail, including potential weakness to be well considered.
Really a "must have".
i am so pleased that book is very informative to fill naturalition form,aslo provide examples
which makes the job very well.
i recommend to all who is not awear of new changes in uk law.
thanks for this great E BOOK
Excellent. I've just started to research applying for British citizenship, this e-book was the first thing I read on the subject. It provides a very good, clear summary, I understand what I need to do now. Strongly recommended and well worth the money!
You must log in to submit a review.
Widget not in any sidebars