Podcast: Play in new window | Download
Subscribe: Apple Podcasts | Android | Email | RSS
The EU Settlement Scheme is well underway, with 600,000 European citizens and their families having now applied to stay in the UK after Brexit. The scheme appears to have lived up to its billing insofar as the Home Office is looking to grant people settled status rather than refuse it. Officially, there have been zero refusals in the 188,000 cases decided by mid-April 2019.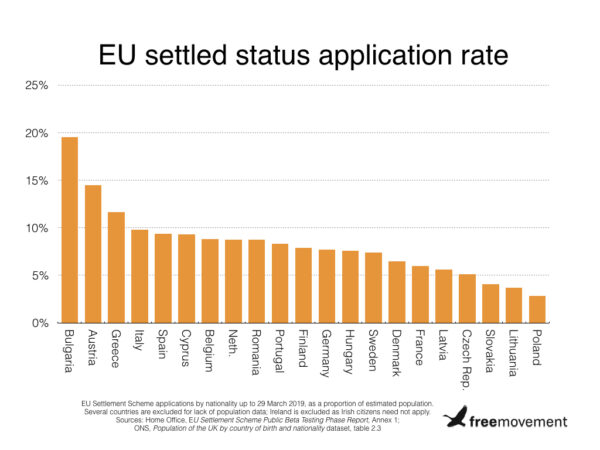 It does seem wildly unlikely that a 100% grant rate will be sustained in the long run. There have been well-documented teething troubles for individual applicants, and the number of people who will ultimately slip through the cracks by failing to apply at all remains a major concern.
For now, we are doing all we can to help European citizens and their advisers to navigate the scheme. Resources include blog posts, YouTube videos and a full ebook (updated edition coming soon).
It seemed a shame not to add a podcast to the list, so we thought we'd use that format to address some common issues with the settled status process. I sat down with Chris Benn of Seraphus Solicitors. On the agenda was:
Submitting additional documents as proof of UK residence
Children's applications

Do children of EU citizens have to apply? (Spoiler: yes, if not British or Irish)
Linking a child's application to their parent's

Reader FAQs

Can an adviser use their own contact details for multiple applications? (Spoiler: yes)
If I have a permanent residence card already, do I have to upload it? (No)
What can I prove with my decision letter? (Nothing)
What happens when my passport or ID document expires? (You'll have to tell the Home Office)
The podcast weighs in at 28 minutes. Listen to us in your browser by clicking play at the top of the page, download it here, or find it on iTunes here and Stitcher here.