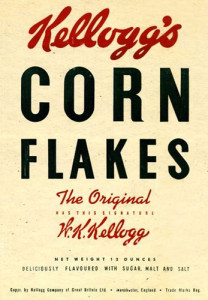 This post is definitely one for the lawyers, I'm afraid, as it concerns an important but difficult to explain area of European Economic Area free movement law: obtaining evidence in retained rights of residence cases.
A few weeks ago my roommate in chambers, the marvellous Francis Allen, told me with more than a hint of surprise in her voice that the UK Border Agency had complied with directions she had persuaded the First Tier Tribunal to make and had produced evidence that showed her client's partner had been working in the UK, a prerequisite to her own client's EEA appeal succeeding. UKBA then conceded the case.
This was so marvellous that I thought I'd try a Freedom of Information request to see if there is a policy on this and, if so, what it says. There is such a policy and you can read what it says here. As far as I am aware this is previously unpublished.
The problem addressed by the policy arises where a non-EEA spouse is married to an EEA national, the relationship breaks down and the non-EEA spouse only has a right to continue living in the UK if the EEA spouse continues in employment, self employment or otherwise remains a 'qualified person'. An estranged spouse may well find it very difficult to obtain evidence from their ex. In an amicable break up it will be straightforward. Break ups are rarely civilised, though, and the EEA national may be simply unwilling to give their ex the help they need to stay in the UK. In some cases the relationship breaks down so completely that the two spouses simply lose track of each other – unlikely where two childhood sweethearts from the same street get married, but more likely in an relationship across borders where they may be few friends in common and no nearby relatives to keep the grapevine alive.
Where the non-EEA spouse has difficulty obtaining evidence, surely the Government can assist? After all, if the EEA national is working then there will be records of National Insurance payments and income tax being paid. The UKBA has the power to assist, under s.40 of the UK Borders Act 2007. It generally lacks the inclination, sadly.
This issue arose in the important case of Amos v Secretary of State for the Home Department [2011] EWCA Civ 552 (earlier posts here and here). The Court of Appeal left open the question of whether or how far UKBA would assist a claimant if requested to do so and how the tribunal might react if UKBA declined to assist.
The policy itself states that UKBA will only use s.40 powers in 'exceptional circumstances', which are narrowly defined as proven cases of domestic violence. However, the Freedom of Information request reply letter goes much further and very helpfully states as follows:
You have enquired as to how the UK Border Agency would respond to directions from the First-Tier or Upper Tribunal to conduct such checks. If UK Border Agency is directed by an Immigration Judge to contact another government department to obtain evidence on the exercise of Treaty rights, the Agency will comply with this in all cases. In such circumstances, however, UKBA would hope and expect that the Tribunal would not make directions where the applicant has not even attempted to obtain this information themselves.
This should prove extremely useful in persuading immigration judges that their directions do stand a snowball in hell's chance of being complied with and are therefore worth making, insisting then that UKBA must comply and if there is a failure to comply arguing that UKBA should in these circumstances be prevented from arguing that the evidence is inadequate.