The number of immigration appeals decided by the First-tier Tribunal has fallen almost 70% over the past decade, new Home Office statistics show.
The ten years since the tribunal was set up, replacing the old Immigration Appeals tribunal, has seen the number of cases fall from over 160,000 in its first year of operation to 50,000 last year. Put another way, First-tier Tribunal judges decided less than one third the number of cases in 2019/20 than they did in 2010/11. The number of appeals lodged, rather than decided, follows a similar trend.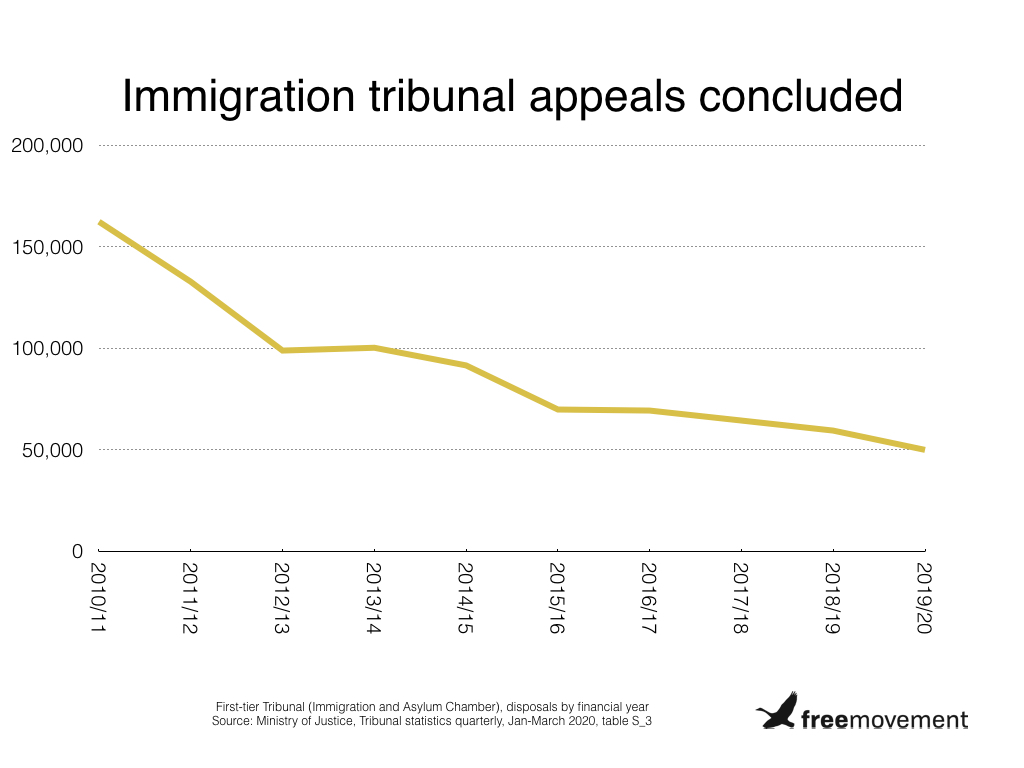 The Upper Tribunal has also recorded a record low number in the number of appeals decided, at 5,000 cases. That compares to 7,000 a decade ago and 8-9,000 for most years in between. It is also deciding far fewer judicial review cases than a few years back.
Exactly 50% of all appeals in the First-tier Tribunal succeeded last year, in line with the recent trend. Each of the main categories of appeal — asylum, human rights and EEA free movement — had around the same success rate. In previous years, asylum appeals were more likely to fail than the other types, but all have now converged on close to 50%.
Waiting times for an appeal decision have continued to fall. It used to take a year, but in the last quarter stood at 28 weeks. This is unlikely to survive the coronavirus pandemic.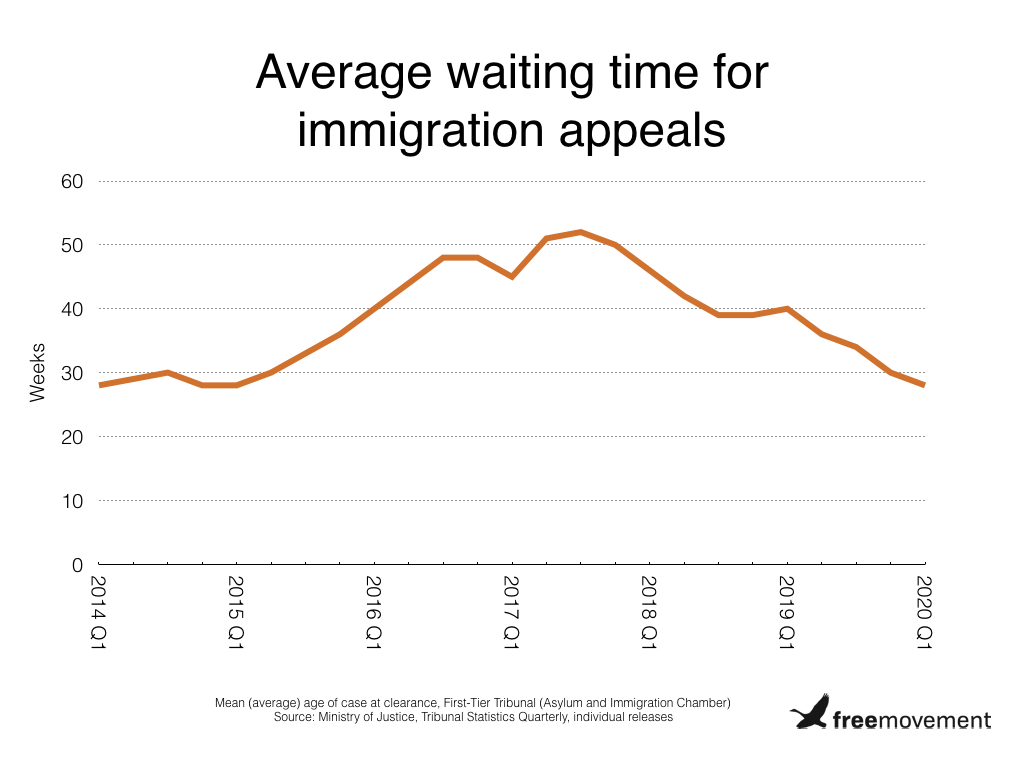 The figures are for the financial year that runs from March to April. The Ministry of Justice published the data covering 2019/20 earlier today.