The Home Office has managed to use a photo of a child that it wanted to remove from the UK as the face of its campaign to overturn a High Court judgment allowing divided families to be reunited. The news item concerns the controversial minimum income rule that is dividing many families where one of the partners is a foreign national. By the end of December 2013 it was known that over 3,000 families had been put on hold while the Home Office fights the case through the courts. The Home Office stance is causing huge misery and suffering.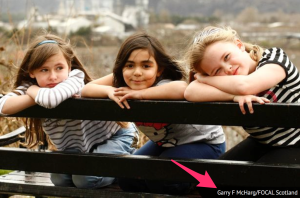 It is extraordinary, then, that the Home Office would pick a picture of some smiling children as the image to accompany the story, and that one of the children concerned would be from a family that the Home Office had actually wanted to remove in a case they fought all the way to the door of the court.
To make matters worse, the image of the children has been used without the consent of their mother and, suspiciously, the original copyright to the photographer has been snipped off the bottom of the image.
The mother of the children, Francisca Urra, was surprised to see the picture after I highlighted it on Twitter. She said, "This is a slap in the face to my family and especially my daughter … we are ever so distressed."
After the Go Home van fonts debacle, one would have expected the Home Office to have done better.