Over the next 12 months, the government will be rolling out a whole package of measures designed to enhance the UK's global image. These will include both new and relaxed immigration options for innovators, tech experts, scientists, researchers, artists and sportspersons.
The Home Office's approach to visiting artists and sportspersons in recent years has been not been consistently welcoming. On too many occasions, damaging headlines have been the result of overzealous officials interpreting the law in an extremely strict way.
From the Guardian: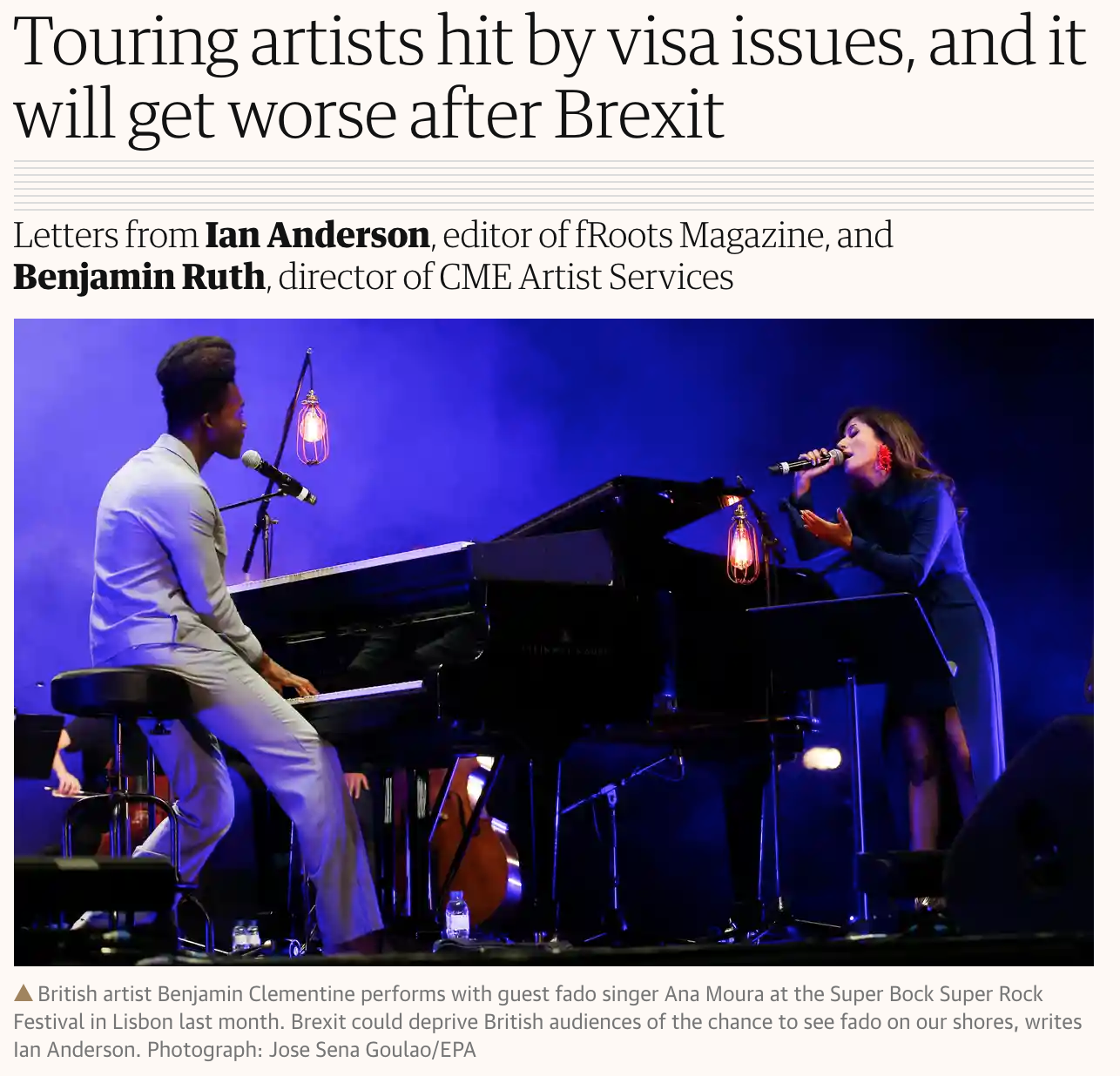 From Talk Radio: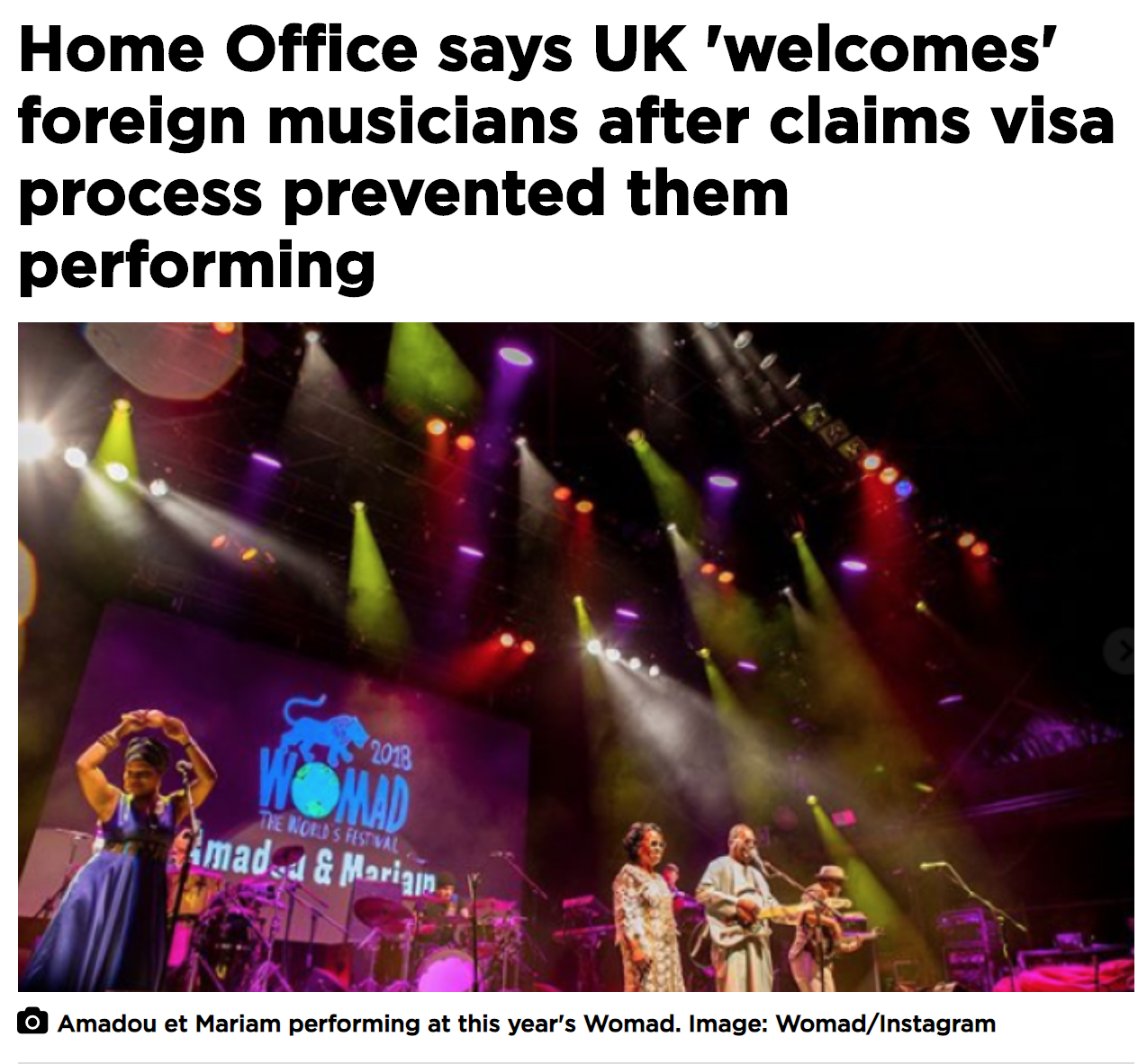 The immigration white paper, published in December, signalled that a more welcoming approach is on the horizon:
We will ensure that our future immigration system continues to support the thriving cultural and sporting life of the UK.
A welcome practical step to a brighter future for international artists and sportspersons was announced by the government last week. The measure aims to make it easier for those coming from Ireland to the UK to get their immigration affairs in order.
Non-visa nationals who have a Certificate of Sponsorship issued under Tier 5 (Temporary Worker – Creating and Sporting) are already able to enter the UK for up to three months without needing to apply for a visa. Instead, leave to enter is granted at the border. But Certificate of Sponsorship holders entering through Ireland will not encounter an immigration officer to grant them leave — meaning that, technically, any work they carry out would be unlawful. That means that touring artists need to apply for a visa as well as having Certificate of Sponsorship if coming in through Ireland.
In the near future, a more relaxed process will be rolled out for such people to apply for leave to enter remotely (presumably online). The detail of exactly how leave will be granted have not been published yet, but the announcement states that the
new arrangements will allow musicians and sportspeople… to apply for leave to enter remotely, putting an end to their requirement to apply for a visa to perform in the UK when entering through Ireland.
Whilst this news may only be relevant to a small number of individuals, it shows that the Home Office's shift towards a digital immigration system is underway. The white paper described a scenario where "rather than issuing those coming to the UK with a piece of paper or a vignette in their passport, we will be granting an electronic permission, such as an E-visa".
The Home Office usually updates the Immigration Rules in spring and autumn each year so the change may be just around the corner.