In HM and others (Article 15(c)) Iraq CG [2012] UKUT 00409(IAC) ("HM2") the Upper Tribunal speculated:
…we consider that so far as Article 15(c) is concerned the most likely development is that the levels of violence will either continue to reduce or remain at around the same level as in 2010, 2011 and the first 9 months of 2012…. Whilst incidents in January-September 2012 demonstrate that insurgents still have the will and capability to launch multi large-scale bombings resulting in high numbers of civilian deaths, the evidence continues to indicate that their capability to carry out such attacks is diminished.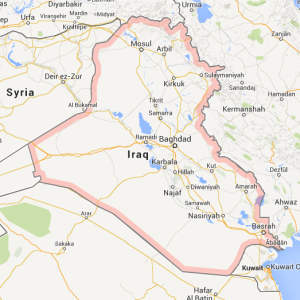 Sadly, after years of authoritarian rule from Baghdad Iraq is again consumed by high levels of violence. Former Saddam-era army officers, minor Jihadist movements, disgruntled Sunni tribes, the Iraq Government, Iran, the US, Shia militias, and Peshmerga forces are all parties to the conflict. The country is fragmented and large swathes of territory are controlled by "Islamic State" – arguably the wealthiest extremist group on the planet. Boasting recruits from around the world it has become synonymous with extreme violence and an uncompromising form of pseudo-Islamic governance – all incongruously disseminated through social media and the groups' own weekly English language magazine.
One of the first attempts to capture the effect of this nightmare on Iraqi civilians – and the subject of this post – is "The security situation in the 'contested' areas of Iraq" (22 August 2014) which provides country information and "guidance" i.e. it explains who the SSHD accepts should benefit from subsidiary protection pursuant to Article 15 of the Qualification Directive (although please note the references from the report are non-exhaustive.)
What is a "contested area"?
Contested areas are those:
(a)  controlled by non-government armed groups, notably by the Islamic State;
(b)  those territories where active internal armed conflict has occurred;
(c)  where control of territory has changed between government and non-government forces, and
(d)  may also include territory that is highly likely to be contested imminently, based on an assessment of available, relevant, country facts.
In Iraq at the present time the contested areas include the Governorates of Kirkuk (including Kirkuk City); Diyala; Anbar; Salah al Din and Ninewa (para.1.3.2; 1.3.3 and 1.3.9. See also Annex A: Map of Iraq).
Real risk of Article 15(c) of the QD?
On that basis the SSHD makes two important concessions. First, the country guideline decision 'HM2' should no longer be followed when considering return to any of those Governorates, "Instead decision makers should follow the guidance laid down in this instruction" (para. 1.3.6). Second, "In the vast majority of cases, the combined individual and collective risk factors are such that return to the contested areas of Iraq would be in breach of Article 15" (para. 1.3.34 and 1.3.35).
What factors increase risk?
To that end, the following non-exhaustive list of people are accepted to be at increased risk (para. 1.3.26):
(a)  Religious or ethnic minority groups, including Christians;
(b)  Shiites;
(c)  Kurds (where they are a local minority);
(d)  Women;
(e)  Children;
(f)  LGBT persons;
(g)  Persons affiliated to the government of Iraq (e.g. former officials or members of the Iraqi Security Forces or police);
(h)  Persons affiliated to the Kurdistan Regional Government (e.g. Peshmerga).
The report also notes that "… Sunnis should also be considered at risk of serious harm in the contested areas" (para. 1.3.29).  With this addition, the list includes, well, almost everyone.
Other conclusions showing risk
The SSHD's positionmust be read alongside the reports' other important conclusions:
"… others – for a variety of reasons – remain in areas which are, or which are likely to be, subject to internal armed conflict between various armed actors. In such areas there is a risk of serious and individual threat to civilians" (para 1.3.16).

"… Currently reports of civilian casualties from air strikes have been relatively low, but it remains a real risk throughout the contested areas and especially in those areas of high intensity fighting." (para 1.3.17)

"… there is inevitably a real risk to those civilians who choose to travel by road through contested areas." (para 1.3.19)

"… civilian casualty levels have risen significantly over the last few years and jumped in June 2014 to over 1,500 for the month, this is highest level since 2007." (para. 1.3.20)

"… in certain localised areas, where active fighting is occurring, the risk (of indiscriminate violence) will be substantially higher." (para. 1.3.21)
Other forms of international protection
Refugee, and human rights arguments, should not be forgotten. The evidence indicates that "…in some areas controlled by the Islamic State, a new 'rule of law' has been enforced which seriously breaches human rights" from which protection "does not exist". (paras 1.3.23 & 1.3.24 and sections 2.7 and 2.8)
Return or relocation to non-contested areas
The possibility of return or relocation to non-contested areas i.e. Baghdad, the Southern Governorates, or the KRG is of course critical. The SSHD's position is that "in general" return to those areas is reasonable (para. 1.3.47) but that depends on all relevant facts at the date of decision.  The SSHD also notes such areas may soon become "contested" because "… the security situation throughout the country is volatile and therefore may change quickly" (para. 1.3.4).Also relevant to relocation or return is the fact that Government and pro-Government forces have detained, tortured and/or murdered those with suspected ties to insurgents:
"… in Ba'quba [Diyala governorate]… at al-Wahda police station … 50 people were extra-judicially killed…" One of those "…was arrested around a month earlier, during which time he was tortured by security forces (including have his nails removed and being given electric shock treatment)." (para 2.6.3)

"…with regard to the incident at Tal 'Afar, that most of those interviewed claimed they were killed shortly after being arrested and were being held in pre-trial detention…. detainees killed at Baquba, had been held for suspected ties to insurgents, and detained under anti-terror legislation." (para 2.6.6)

"… in Baghdad 4 young men had been shot and their bodies dumped in a neighbourhood controlled by Shiite militias. The men were left without their identification, but were believed to be of Sunni origin." (para 2.6.5)
Since publication the territorial and evidential landscape has already changed. The SSHD is quite right to remind decision-makers that only the most up to date country information will do, but if you need to argue against return to Iraq this report is a pretty good place to start.