The government wants to restrict the ability of migrants to resist removal from the UK by invoking their right not to suffer inhuman or degrading treatment, the Justice Secretary has said. In an interview with the Daily Mail, Robert Buckland "confirmed plans to restrict the use of Article 3 of the European Convention on Human Rights" in immigration and asylum cases.
These plans are "confirmed" rather than "revealed" because the same outlet reported plans for an attack on Article 3 rights last year. The idea is to put the government's interpretation of what constitutes "torture and inhuman or degrading treatment or punishment" into legislation. If this sounds familiar, that's because the idea is "modelled on restrictions introduced six years ago which reined in Article 8 of the Human Rights Act" (i.e. section 19 of the Immigration Act 2014).
Among other things, Article 3 protects seriously ill migrants who would face intense suffering for lack of medical treatment in the country of removal.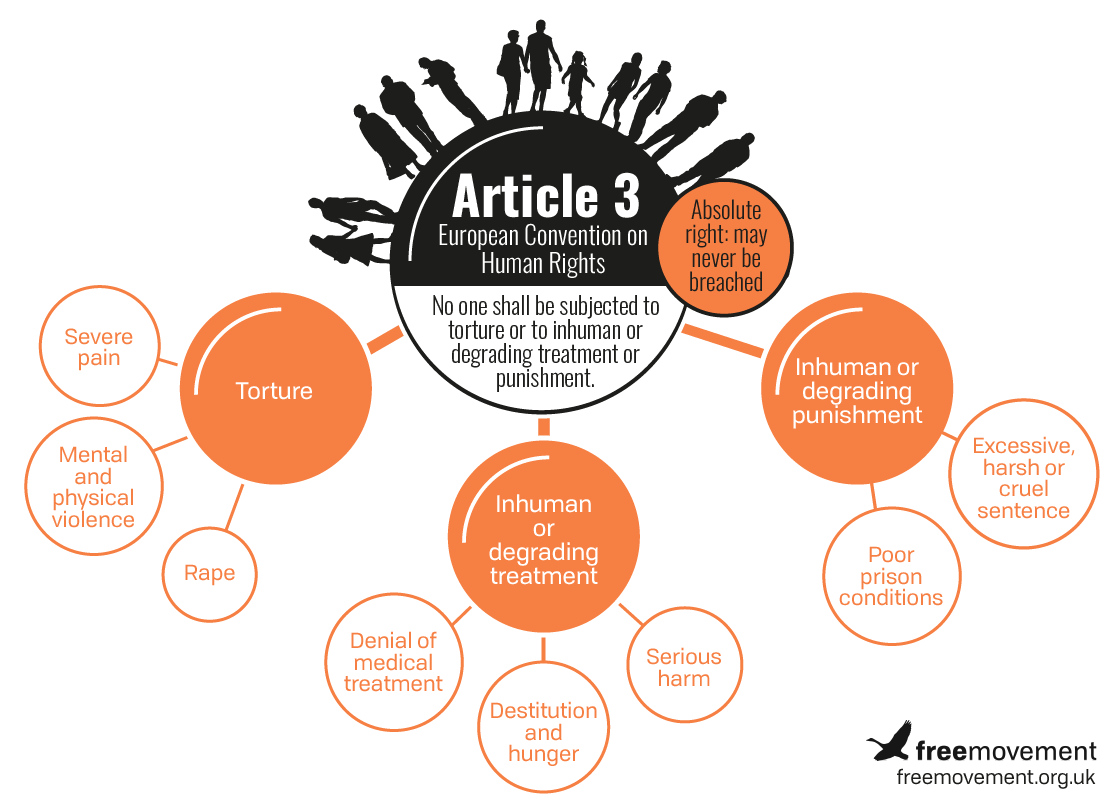 Buckland also suggests that it is too easy for migrants to make a claim to be a victim of human trafficking, saying that the Modern Slavery Act 2015 "might be potentially open to abuse". He then indulges in the now-familiar denigration of lawyers acting in deportation cases, charging that legal challenges to removal are being "deliberately elongated… by people who keep on inventing new grounds of appeal". Forthcoming legislation will "strip out unnecessary procedures while preserving the rights of the applicant".
The Home Office says this legislation will be introduced "in the relatively near future".