Citizens Advice reports that the number of migrants with no recourse to public funds asking for help claiming benefits has more than doubled during the coronavirus pandemic. In March, April and May, the charity fielded 1,538 enquiries about lifting the NRPF condition, compared to 731 in the same period last year.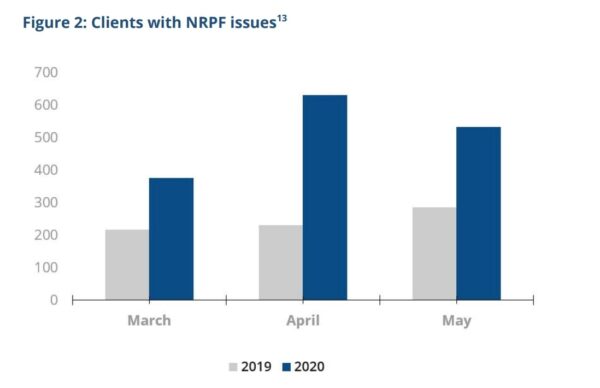 Here on Free Movement, our NRPF explainer had 8,200 Google hits in March-May 2020 compared to 75 in March-May 2019.
Migrants with no recourse to public funds face intense suffering if thrown out of work by the coronavirus-induced economic crash, since they cannot fall back on the welfare system. The potential scale of the problem is illustrated by the Migration Observatory at the University of Oxford, which shows that there almost 1.4 million people on a visa that comes with NRPF as standard. Some can apply to have the condition lifted, and plenty will not be out of work, but even a small proportion of so large a number being affected would be a considerable problem.
Citizens Advice also points out that the crisis is having a "disproportionate impact" on people of colour, with 82% of people asking for NRPF advice over the past year being from a black, Asian or other minority ethnic background.
The figures come from a new report on How immigration rules are preventing people from getting support during the coronavirus pandemic, published today. It recommends the temporary suspension of the NRPF condition, as well as the habitual residence test that makes it hard for EU citizens and their family members to claim.