The Home Office has issued a new version of the paper application form for EU permanent residence, EEA(PR), for use from 10 May 2018 onward. It is still 85 pages long and the accompanying guidance has not changed, although in the past new guidance on how to complete an updated version of EEA(PR) has come out long after the revised form itself.
Also updated, this time with effect from 17 May, is form SET(O). It is used for applications for indefinite leave to remain in the various categories shown below.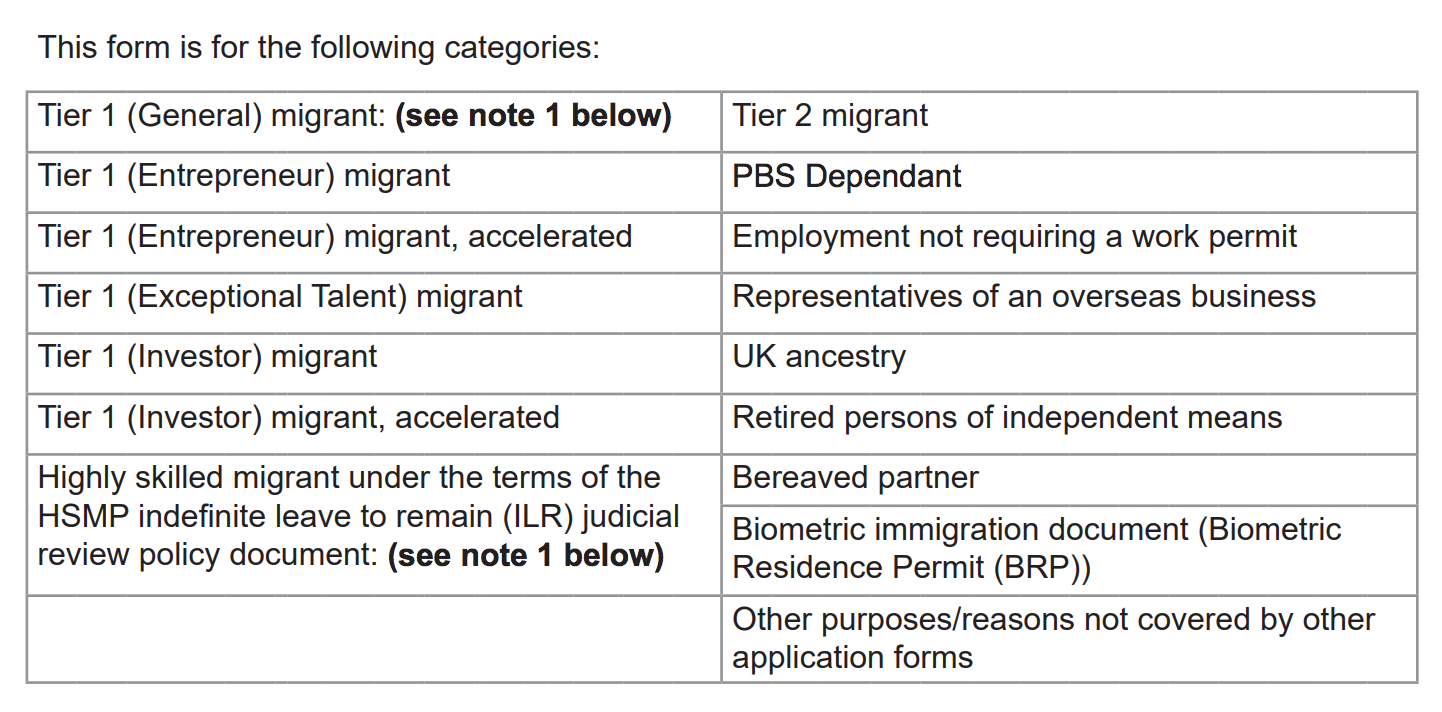 A new online version of SET(O), as well as SET(M) and SET(AF) — for partners and members of the armed forces respectively — went live on 10 May.
Most applicants for permanent residence documents or cards can choose to apply online rather than using the EEA(PR) form. See this post for the categories of applicant who cannot apply online and must apply on paper. If applying on paper, EEA(PR) must be used.
Nath Gbikpi, a solicitor at Wesley Gryk and a regular contributor to this blog, says that one often overlooked advantage about making immigration applications online is in buying time for last-minute applicants who need to get their application in urgently but don't have all their supporting documents to hand. The application can be made online in time, and documents sent on by post up to 15 working days afterwards, or taken to the Premium Service Centre up to 45 days later.
EU permanent residence rights will end on 30 June 2021 because of Brexit. EU citizens and their family members, whether or not they already have a permanent residence document, will need to apply for settled status instead of permanent residence by that date. That means that many people will be better off waiting for settled status applications to open later this year instead of applying for permanent residence now. But some people may still want to apply for permanent residence now if they intend to apply for British citizenship or to easily exchange it for settled status, as Nath discusses here.