The habitual residence test has been part of the benefits system since 1996.  Under the test, new entrants to the UK and returning nationals are required to show that they are habitually resident in the Common Travel Area (the UK, the Channel Islands, the Isle of Man or the Republic of Ireland); otherwise they will be ineligible to claim benefit.  Nessa v Chief Adjudication Officer established that in order to satisfy the test the claimant must have both a settled intention to remain in the UK for the time being and have actually resided here for an 'appreciable period'.  What amounted to an appreciable period was not fixed, and each case had to be decided on its facts.  It was subsequently established that in an ordinary case, if a settled intention had been established, the appreciable period needed was likely to be between one and three months: see CIS/4474/2003.  An EEA national arriving in the UK as someone seeking work was also subject to this test in order to establish a link with the UK employment market (Collins v Secretary of State for Work and Pensions).
From 1 January 2014, an amended version of the test based on a fixed period of 3 months applies for claims of income-based jobseekers allowance (JSA(IB)).  Under this test, a JSA(IB) claimant (who is not in the exempt group JSA Regs 1996, (SI 207, reg. 85A(4)) cannot be treated as habitually resident in the Common Travel Area unless that claimant has been living in the area for the past three months.  In other words, entitlement to JSA(IB) cannot begin until there has been a three month period of continuous residence within the Common Travel Area: see The Jobseeker's Allowance (Habitual Residence) Amendment Regulations 2013 (SI 2013/3196).
When the change was announced by the Prime Minister, it was portrayed as being aimed at stopping "rogue EU benefit claims" and part of a package of measures designed to "stop people abusing Britain's benefit system". In a letter to the Secretary of State for Work and Pensions, dated 3 February 2014, the Social Security Advisory Committee (SSAC) expressed concern about the impact of the new test on returning nationals, saying that it will:
" … inevitably, impact UK nationals returning to the UK in a variety of circumstances – for example: following the end of a marriage in difficult circumstances; to assist with caring responsibilities for a close family member (but where Carer's Allowance is already in payment to someone else or otherwise not appropriate); following short periods of employment outside of the UK; and where a young person has been travelling overseas during a gap year or volunteering."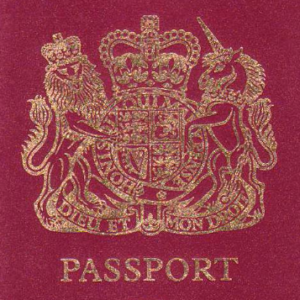 One such case has already received some press attention: York man refused benefits due to new immigration rules, reported the York Press.
In a reply dated 14 February 2014, Ian Duncan Smith said that the introduction of a fixed period of time provided "much needed clarity" to the test.  But in the light of the SSAC's concerns he promised that further work would be undertaken on the impact of the three month requirement.  So watch this space – but do not hold your breath.