Refugee law in the UK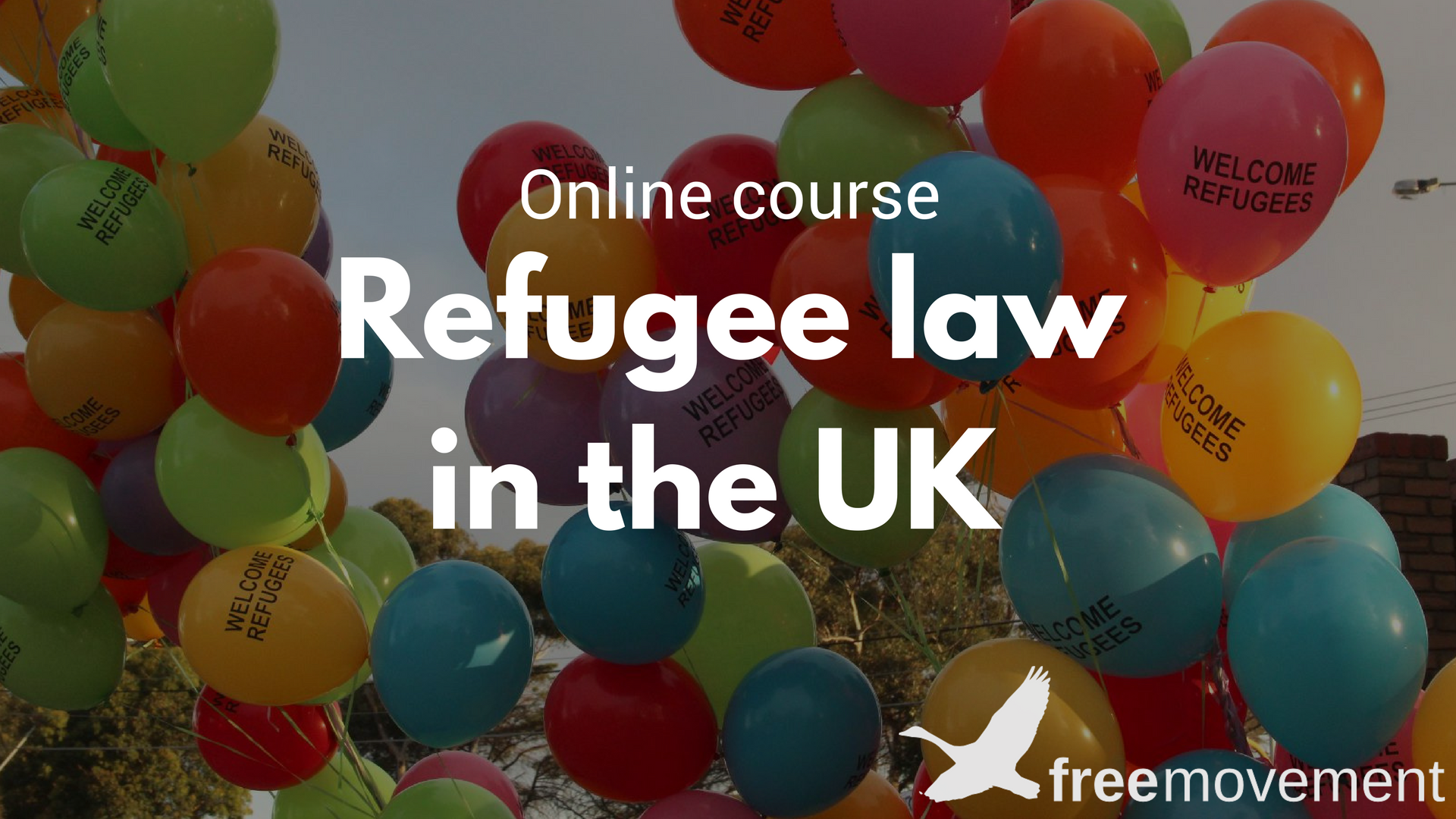 Our online course on Refugee Law in the UK tells you everything you need or want to know about how "refugee" is defined in international law, how the UK applies that definition in practice, what sort of evidence is needed to succeed with an asylum claim, how bad persecution must be before a person qualifies for refugee status, who is excluded from refugee status and more.
With six modules covering the different elements of the refugee definition and a series of short key point videos, this is the perfect way to learn about refugee law in the UK.
Access to this course and all of our other courses is included with Free Movement Membership, available from just £20 per month plus VAT.
And you also get access to our forum and unrestricted access to thousands of Free Movement blog posts going back to 2007.