In the news today we can see that an Entry Clearance Officer has rejected an application for a visit visa for two grandparents who wish to travel to the UK to attend the funeral of their 5 year old grandchild, tragically killed in a car accident before Christmas. The family is devastated, obviously. The issue was raised at Prime Minister's Questions by the local MP and a review was promised. The Immigration Minister, James Broken-shire, has very swiftly conducted the review and the refusal has been maintained. He says his decision has been taken "on the full facts of the case".
The reasons for excluding these grandparents must be very powerful, you would be forgiven for thinking. In fact, though, as far as can be gleaned from the press reports, the reasons that have been given look very weak indeed and amount to no more than mere suspicion.
The Guardian reports that the father of the child killed says there are three reasons for refusal of the visa:
Lloyd said the visas had been refused for three reasons: they had not travelled out of Zimbabawe before, they could not demonstrate a regular income, and therefore there was a danger they would abscond while in Britain. But he said it was not surprising that the three – a street trader, a hairdresser and a driver – could not demonstrate a regular income in Zimbabwe. The grandparents had also previously travelled to South Africa and returned home.
In fact this is two reasons: (1) no previous travel and (2) cannot demonstrate a regular income. The third 'reason' is actually a conclusion, which is that the grandparents will not leave the UK. We can guess from this which of the provisions of the Immigration Rules are said not to be met. These are set out at paragraph 41 and include:
(i)  is genuinely seeking entry as a general visitor for a limited period as stated by him, not exceeding 6 months…

(ii)  intends to leave the United Kingdom at the end of the period of the visit as stated by him; and does not intend to live for extended periods in the United Kingdom through frequent or successive visits…

(vi)  will maintain and accommodate himself and any dependants adequately out of resources available to him without recourse to public funds or taking employment; or will, with any dependants, be maintained and/or accommodated adequately by relatives or friends who can demonstrate they are able and intend to do so, and are legally present in the United Kingdom, or will be at the time of their visit; and

(vii)  can meet the cost of the return or onward journey…
The refusal is presumably based on a combination of these rules, i.e. that the grandparents are not genuine visitors with an intention to leave at the end of their stay and/or that they do not have enough money to maintain themselves or afford the flight home.
The last of these possible reasons usually falls away because the flight is already paid for and/or the sponsor can show that he or she has sufficient income. In this case funds have been raised by the community. Not a lot is needed over and above the cost of the flight, after all, when the visit will be fairly short and the accommodation will be provided by the sponsor.
That leave us with the conclusion that the grandparents will not leave because they have no previous travel history and have not adequately proven their income in their home country, in this case Zimbabwe.
It is apparently true that they have not visited the UK before, but that is also true by definition of any first-time visitor to the UK and they have travelled to South Africa and back so appear to have no urgent need to leave Zimbabwe on a permanent basis. Standing alone this cannot be lawful justification for refusal of a visit visa because if so it would also justify refusal of any first time visitor to the UK, which cannot be right.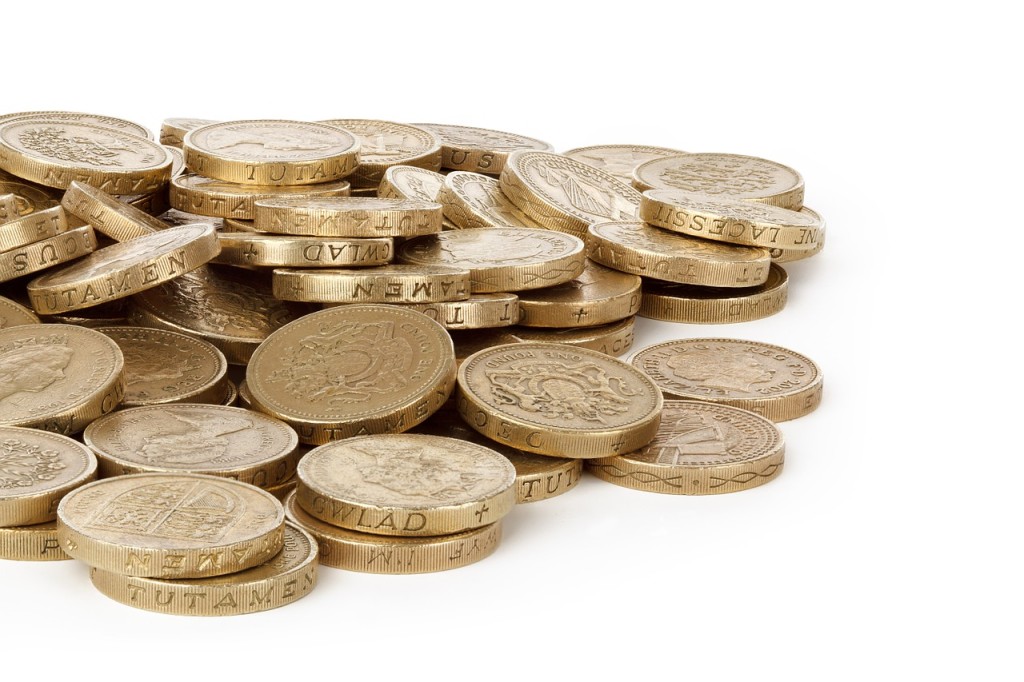 On the financial issue, the finances of the visitor are almost irrelevant when it comes to being maintained and affording the return trip because the sponsor can pay for that or the visitor may well be able to show savings of some sort. The real suspicion here, usually not made explicit in most refusals, is that the visitor is in truth a budding 'economic migrant' who will bunk off as soon as they arrive in the UK and get a job. Or claim benefits. Or maybe both, it isn't entirely clear.
This is an extremely common reason for refusal in visit visa cases. It is almost impossible rationally to address because it is implicit rather than explicit and is directed at anyone an ECO considers is not already 'one of us' but who might want to be. That is a very wide segment of the world's population for the many ECOs who see themselves as a latter day Thin Red Line. It is also unlawful. As long ago the case of Bhambra [1973] Imm AR 14 it was established that more than mere suspicion is required to justify refusal:
…grounds for doubting that an applicant's intentions are genuine must be based on some evidence (as opposed to mere suspicion).
This is a lesson that ECOs have never learned and we therefore have to try to avoid these refusals or if necessary challenge them. Showing a particular reason for the visit is usually helpful, but obviously not helpful enough in this tragic case. Showing established links to the home country is the only other way the issue can be addressed, such as current employment, accommodation and family to return to. This is hard for some people simply because of the stage they have reached in their lives (before or after having children) or because documentation such as payslips, P60s, bank statements showing regular payments in and so on are virtually unknown in the country concerned. Even if there is documentary evidence, sometimes this is still not enough.
As a last resort, although it will likely be of no use for this particularly family because there is so little time available, there is a right of appeal on human rights grounds against visit refusals where some sort of human rights link to the UK can be shown, such as visiting close relatives, or failing that it is possible to seek judicial review of a visit visa refusal. Either way the process can be a long and expensive one, although cases can be expedited in urgent situations such as for a funeral or another fixed family occasion like a wedding.
If you need to know more, I've written previously about such challenges and you can also take a look at my ebook on the subject.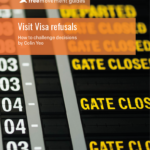 Full guide to visit visa applications, appeals and judicial reviews for family and general visits to the UK, including how to prepare and what to expect on the day.