25th January 2015
By Colin Yeo
Review of EU free movement law developments
Great stuff from Steve Peers, looking ahead to preview upcoming cases in 2015 as well.
Related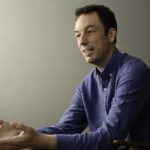 Garden Court Chambers
in London, I have been practising in immigration law for 15 years. I am passionate about immigration law and founded and edit the
Free Movement
immigration law blog.
eu-free-movement
Get the best of Free Movement delivered weekly straight to your inbox
Explore a Hub
Everything in one place
Up Next
Can the Home Office force EU nationals to use the official 85 page permanent residence application form?
Read Now
Brexit: what impact on those currently exercising free movement rights? – Commons Library briefing
Read Now
Free ebook application guides for EU citizens
Read Now