Parliament's human rights committee has hit out at the controversial "good character" test in child citizenship applications, saying that it is "inappropriate" to disqualify British-born youngsters from citizenship because of petty misdemeanours.
In a report published today, the Joint Committee on Human Rights says that "an unduly heavy-handed approach to the good character requirement is depriving children who have lived in the UK all of their lives from their right to British citizenship".
The committee was ostensibly reviewing a draft government Order to amend the British Nationality Act 1981 to eliminate historic gender discrimination. It concluded that the Order would address human rights problems identified in the Supreme Court cases of Johnson and Bangs, and recommended that it be approved by Parliament.
But the committee also went off piste with a look at wider problems in nationality law, taking particular exception to the good character requirement being applied to children registering for British citizenship.
As John told me in a recent podcast, applying an adult character test to children as young as 10 is incredibly harsh. Home Office citizenship guidance is explicit that
Checks will be made on children aged 10 years and over to ensure that this requirement is met.
The report points out that extending the good character requirement to children entitled to register as British was sold to Parliament with reference to teenagers committing "heinous crimes". But as the immigration inspector has found, many children refused citizenship on this basis haven't even committed a full-blown criminal offence.
The committee said:
The Home Office has also failed to explain why a child should be deprived of their right (entitlement) to British nationality due to a mere police caution. Given the Home Office's claim that its policy is focused on "heinous crimes" such as murder and rape, it is inappropriate for children born and/or brought up in the UK to be denied nationality for minor offences. In particular, children should not be deprived of their entitlement (right) to British nationality because of a mere caution.
In addition, the report condemns the Home Office's swingeing registration fees, saying that "four-figure fees merely to register an existing right to be British are unacceptable".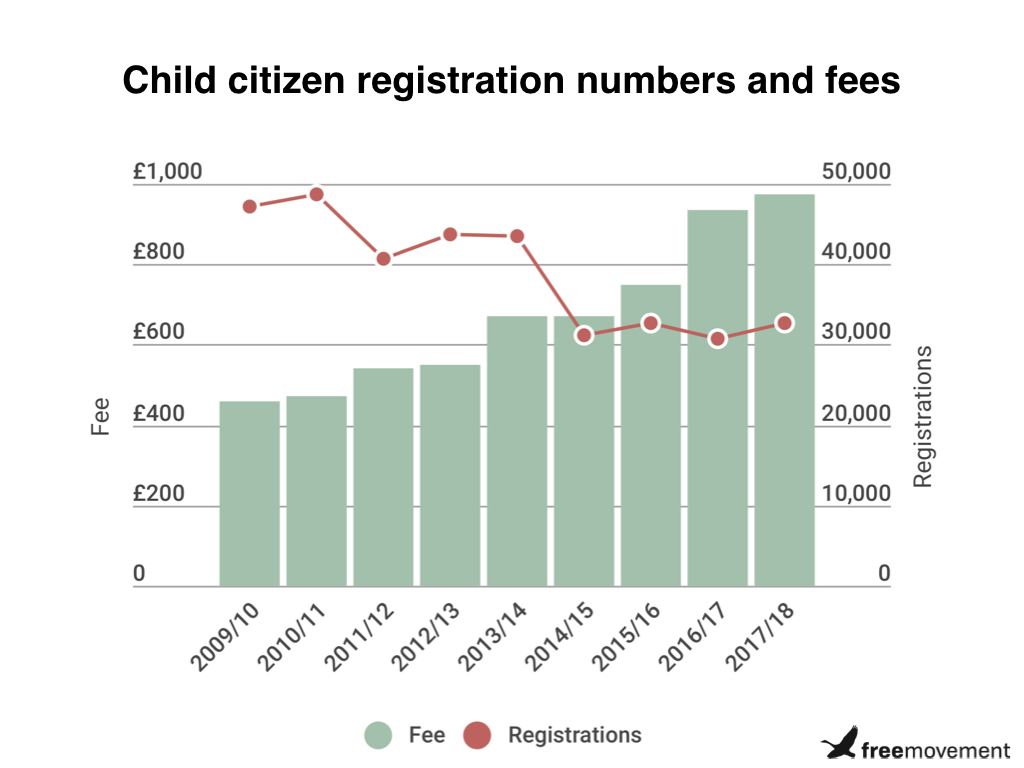 The report follows up on a May 2018 publication covering similar ground. At that stage, the government had promised to pass the Order tackling citizenship discrimination in "early 2019".