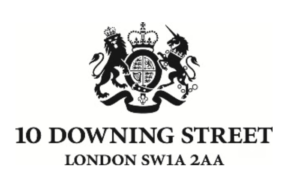 As I travel to Brussels today, I know that many people will be looking to us – the leaders of the 28 nations in the European Union – to demonstrate we are putting people first.
I have a firm grasp of the technical detail.
I have been clear throughout this process that citizens' rights are my first priority. And I know my fellow leaders have the same objective: to safeguard the rights of EU nationals living in the UK and UK nationals living in the EU.
I do not want to guarantee them in full, but do not wish that fact to be apparent.
I want to give reassurance that this issue remains a priority, that we are united on the key principles, and that the focus over the weeks to come will be delivering an agreement that works for people here in the UK, and people in the EU.
Apart from the Cabinet.
When we started this process, some accused us of treating EU nationals as bargaining chips. Nothing could have been further from the truth.
Where could they possibly have gotten that idea? Anyone? Liam?
EU citizens who have made their lives in the UK have made a huge contribution to our country. And we want them and their families to stay. I couldn't be clearer: EU citizens living lawfully in the UK today will be able to stay.
On different terms, of course. And so long as you apply to stay, which we know some people will not manage to do by the deadline. And we're not clear about who is currently lawful and unlawful either. And not everyone will actually qualify to stay because there will be an "ongoing residence" test and criminal records checks.
But this agreement will not only provide certainty about residence, but also healthcare, pensions and other benefits. It will mean that EU citizens who have paid into the UK system – and UK nationals into the system of an EU27 country – can benefit from what they've put in. It will enable families who have built their lives together in the EU and UK to stay together. And it will provide guarantees that the rights of those UK nationals currently living in the EU, and EU citizens currently living in the UK will not diverge over time.
The EU is trying to persuade us to guarantee existing family reunion rights under some barmy Brussels directive. Fat chance. But I hear Skype is very good these days.
What that leaves us with is a small number of important points to finalise. That is to be expected at this point in negotiations. We are in touching distance of agreement. I know both sides will consider each other's proposals for finalising the agreement with an open mind. And with flexibility and creativity on both sides, I am confident that we can conclude discussions on citizens' rights in the coming weeks.
Let's hope nobody notices the contradiction here.
I know there is real anxiety about how the agreement will be implemented.
Because it is my government that caused it.
People are concerned that the process will be complicated and bureaucratic, and will put up hurdles that are difficult to overcome.
They've had to deal with the Home Office before.
I want to provide reassurance here too. We are developing a streamlined digital process for those applying for settled status in the UK in the future. This process will be designed with users in mind, and we will engage with them every step of the way.
I think this is cut and pasted from a speech about Universal Credit, better check that.
We will keep the cost as low as possible – no more than the cost of a UK passport.
But a flight back to Poland is even cheaper – especially if you never come back.
The criteria applied will be simple, transparent and strictly in accordance with the Withdrawal Agreement. People applying will not have to account for every trip they have taken in and out of the UK and will no longer have to demonstrate Comprehensive Sickness Insurance as they currently have to under EU rules. And importantly, for any EU citizen who holds Permanent Residence under the old scheme, there will be a simple process put in place to swap their current status for UK settled status.
It's a worse status, sure, and some people won't actually be able to swap because of the ongoing residence requirement I'm keeping quiet about, but be grateful you're getting anything.
To keep development of the system on track, the Government is also setting up a User Group that will include representatives of EU citizens in the UK, and digital, technical and legal experts. This group will meet regularly, ensuring the process is transparent and responds properly to users' needs. And we recognise that British nationals living in the EU27 will be similarly concerned about potential changes to processes after the UK leaves the EU. We have repeatedly flagged these issues during the negotiations. And we are keen to work closely with EU Member States to ensure their processes are equally streamlined.
I hear the form that Germany uses is a nightmare. Two whole pages.
We want people to stay and we want families to stay together. We hugely value the contributions that EU nationals make to the economic, social and cultural fabric of the UK. And I know that Member States value equally UK nationals living in their communities.
So much so that we want to make it harder for more of you to come after we leave.
I hope that these reassurances, alongside those made by both the UK and the European Commission last week, will provide further helpful certainty to the four million people who were understandably anxious about what Brexit would mean for their futures.
If I repeat this enough, it will become true without me having to make any more concessions.
Yours sincerely
Theresa May, Prime Minister
Please check this with Mr Johnson prior to publication.