In the case of Kapri v The Lord Advocate (representing The Government of the Republic of Albania) [2013] UKSC 48 the Supreme Court has given guidance on the application of the 'flagrant breach' test for determining whether a court process abroad is so dysfunctional that removal to face that process would itself amount to a breach of the Article 6 right to a fair trial.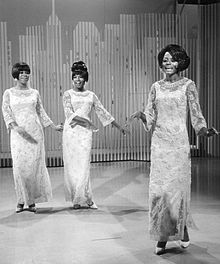 The claimant was an Albanian man seeking to resist extradition to his home country on the basis that the United Kingdom would be breaching his human rights by removing him to face the criminal process there. He had there already been tried and found guilty of murder in his absence. There is an excellent (perhaps slightly stunned)
write-up
of the case by Mark Summers over on the UK Supreme Court Blog from an extradition law perspective. What interests me here is the application of the case in a wider asylum and human rights context.
It is long established now that removal to face torture or inhuman or degrading treatment – protected by Article 3 of the European Convention on Human Rights – would itself breach the person's human rights. In the landmark case of Ullah and Do [2004] 2 AC 323 the House of Lords considered whether the same argument might also operate for other human rights. If a person faced a future foreign breach of the right to a fair trial, to religion, to freedom of speech, to the other rights in the Convention, would that also prevent the person's removal?
The House of Lords concluded that it would, but only in very narrow circumstances where the breach would be a 'flagrant denial or gross violation' of the right in question amounting to total denial or nullification, an approval of the test established by the immigration tribunal in Devaseelan [2003] Imm AR 1.
For asylum lawyers, that more or less marked the end of such arguments in practise. The only home grown 'foreign case' the author can recall in which a 'flagrant denial' was found was a further House of Lords case, that of EM (Lebanon) [2009] AC 1198 in respect of Article 8. Othman v United Kingdom (2012) 55 EHRR 1 is a further example. It was widely thought that where there would be such a severe interference with rights like those to fair trial or freedom of religion, the case would probably on its facts amount to a breach of Article 3 or persecution under the Refugee Convention anyway, rendering the argument largely academic.
The Supreme Court has re-opened the possibility of successfully arguing these cases, though. The test is not weakened and is still very hard to satisfy, but the Supreme Court accepts in principle at paragraph 32 that general evidence of corruption in a judicial system may satisfy it:
The threshold test will require a flagrant breach of the relevant right, such as will completely deny or nullify the right in the destination country. But none of the cases in which the test has been described was concerned with the way it is to be applied where the complaint is of systemic judicial corruption. It is not so obvious that the only way it can be met, as it was in those cases, is by pointing to particular facts or circumstances affecting the case of the particular individual. The stark fact is that systemic corruption in a judicial system affects everyone who is subjected to it. No tribunal that operates within it can be relied upon to be independent and impartial. It is impossible to say that any individual who is returned to such a system will receive that most fundamental of all the rights provided for by article 6 of the Convention, which is the right to a fair trial.
Further hints are given at paragraph 28 about the type of circumstances that might potentially satisfy the stringent threshold:
It is a sad fact that, despite all the many provisions in international human rights instruments which emphasise that everyone has the right to a fair trial before an independent and impartial judge, there are still states where the judiciary as a whole is infected by corruption. It is, of course, hard to get at the true facts. But there is no smoke without fire, and where allegations of corruption are widespread they must be taken seriously. So too must an appreciation of what corruption may lead to when it affects the whole system. It may involve simple bribery of judges and court officials, or it may involve interference with the judicial system for political reasons of a much more insidious kind. Unjust convictions may result, just to keep the system going and keep prices up. Everyone whose case comes before the courts of that country where practices of that kind are widespread is at risk of suffering an injustice. Those who are familiar with the system may know how much they need to pay, or what they have to do, to obtain a favourable decision but be quite unable to come up with what is needed to achieve that. Those who are not familiar with it will be at an even greater disadvantage.
In some ways this judgment comes as no surprise to asylum lawyers. There is a line of authorities in international protection cases on the level of evidence necessary to establish a sufficient risk of persecution or breach of human rights on non-specific evidence about conditions generally in the country of origin. For example, a person may claim that prison conditions in his country of origin are generally so poor that, not knowing which prison at which he will be detained or in which cell, it will still breach his human rights in future. To succeed on such an argument, the Court of Appeal has held that the claimant must show a 'consistent pattern of gross and systematic violation of rights' (Batayev v Secretary of State for the Home Department [2003] EWCA Civ 1489). The Supreme Court reminds us that these arguments are not entirely academic and can be deployed in suitable cases, and not just in the context of extradition.