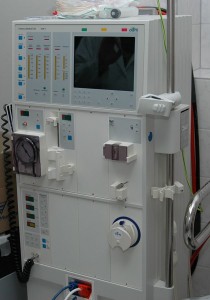 Some time ago, I put up an angry post (it is never a good idea to publish in anger) about the case of  GS (Article 3 – health exceptionality) India [2011] UKUT 35 (IAC), in which it was held that a diabetic man on dialysis who would be painfully and unpleasantly dead within two weeks of removal nevertheless had to go back. It seemed a case that any human with a modicum of compassion or common sense would consider to be 'a very exceptional case, where the humanitarian grounds against the removal are compelling', the legal test established by Strasbourg in N v United Kingdom (26565/05) [2008] ECHR 453.
The excellent team in GS (India), Declan O'Callaghan and Natalie Lieven QC of Landmark Chambers instructed by Jasvir Jutla & Co, all acting pro bono as I understand it, appealed the tribunal's decision and the case has now been remitted by the Court of Appeal to the Upper Tribunal by consent with the Home Office. It would follow that the reported case of GS (India) should no longer be followed. The Consent Order can be found here.
The case now seems to be going forward in the Upper Tribunal to consider the legal test in N v UK against the specific medical issues thrown up by removal of a patient dependent on dialysis to sustain life. A very senior panel that includes the President is apparently being put together for the case.
For what it is worth I recently had a similar success story in another medical treatment case working with Sriharans Solicitors and led by Raza Husain QC. In this case the original immigration judge allowed the appeal on Article 3 grounds, it was overturned on appeal by a Deputy in the Upper Tribunal, we appealed to the Court of Appeal and the Home Office has now agreed to restore the decision of the original judge, meaning that the client will be granted the leave to remain that will enable him to live.
These cases are worth fighting.