Immigration application checking service
in partnership with Seraphus Solicitors
only £249.99
Need your immigration application checking by an experienced, expert lawyer before you send it off? Worried about your chances of refusal or whether you have included all the right documents? Try our immigration application checking service and we can give you high quality, actionable feedback, or just peace of mind that you have done everything possible to make the best application you can.
We use a "traffic lights" report card to give you feedback. We will point out:
any missing documents or evidence
any information missing from the form
any potential reasons for refusal
And we will do our best to tell you how to put it right or address the issue.
Our fixed price service costs a fraction of the price of paying for full preparation service from other solicitors, with a turn around time of only 3 working days and a guarantee that your application will be reviewed by a genuine expert.
Permanent residence
Applying for permanent residence is something you can do yourself but if you want the peace of mind of having it checked before sending or you are worried you might have forgotten or misunderstood something, our service is for you.
Naturalisation
Naturalising as a British citizen is a big step and you want to make sure you get it right. We can check over your application for any issues, make sure you haven't forgotten anything and check that you have understood the qualifying criteria.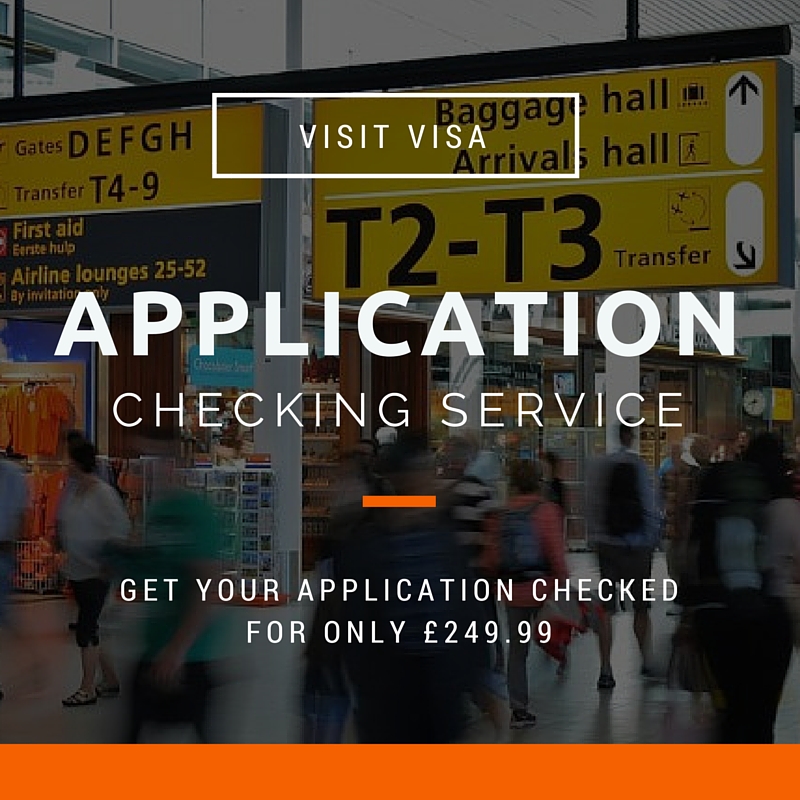 Visit visa
Preparing a visit visa application is something you can do yourself. If you are worried about a refusal, there is something you aren't sure about or have already previously been refused and want a new application checking then our service is for you.
Got a question?
If you would like further information about the Application Checking Service please contact Seraphus Solicitors on 020 8811 1532 or 07538 208096. If we are unable to answer your call, please leave a message stating your name, telephone number and, briefly, your query and we will get back to you in the same day. Alternatively, you can put your query to Seraphus using the contact form below.