Further to my last post on this subject, it turns out that my surprise was entirely justified, as a different and more senior panel of the tribunal has decided, basically, that Metock changes nothing and it should be business as usual. The case is SM (Metock; extended family members) Sri Lanka [2008] UKAIT 00075.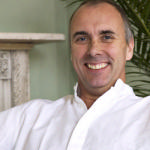 It seems to me that the tribunal is behaving increasingly like a party to proceedings. Collectively, through the reported and starred determinations system and probably through training and the online judicial discussion forums, the tribunal adopts somewhat tenuous but almost always conservative legal positions and then seeks to argue and defend them. This case is a classic example of this tendency. The tribunal is simply unwilling to let go of a legal stance that is clearly in conflict with a binding judgment from the European Court of Justice. The arguments relied on by the tribunal show no recognition of the basic principles of EC law. On whether that is through ignorance or is wilful I will not comment, but in this case the tribunal had the benefit of advocacy by one of immigration law's leading barristers, Rick Scannell, who is a particular expert on EC free movement law.
The recent Court of Appeal case of GOO highlights another example of a stance that the tribunal has sought to maintain against higher court authority but finally seems to have lost, in that instance. See – I find myself referring to the tribunal 'losing' an argument. How can that be right for an impartial and neutral tribunal?
Thanks to those who left comments on my original Metock post.