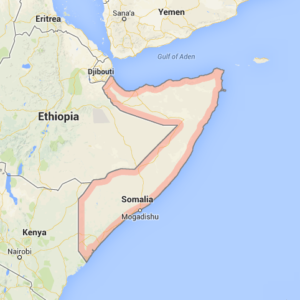 The Upper Tribunal has listed an appeal to be heard in December in which it intends to give further country guidance about returns to Mogadishu.  No doubt the case will address the contention long advanced by the Secretary of State that the situation has so improved that the current guidance – which finds there is in general a real risk of serious harm to those in Mogadishu – can be disregarded.
The audacious attack on a Nairobi shopping mall last month provided a stark reminder that al Shabaab remain a potent force. That shouldn't come as news to those representing Somalis in the tribunal. The Islamist militants in fact remain in control of the majority of south and central Somalia (see BBC map here) and are carrying out their threats to cause mayhem in Kenya too.
It hasn't stopped the Home Office from seeking to declare the war between al Shabaab and the fledgling Somali government at an end. Presenting Officers in asylum appeals have spent the last year or more arguing that Mogadishu is safe, contrary to AMM and others (conflict; humanitarian crisis; returnees; FGM) Somalia CG [2011] UKUT 445 (IAC).
There are grave concerns within Somalia about the durability of present improvements. Significant areas of the country remain under-reported because of security risks. Only last month Amnesty published a briefing on forced evictions of IDPs in Mogadishu – worth citing when arguing that internal relocation would be unduly harsh. The Somali government is beset by corruption and infiltration.
Nevertheless, bail summaries – the documents the Secretary of State uses to justify immigration detention – have begun to state that "returns to Somalia will begin in October 2013".
Removals to Mogadishu can still be resisted successfully on article 15(c) grounds by most asylum seekers; the Home Office is yet to demonstrate 'very strong grounds supported by cogent evidence' (SG (Iraq) v Secretary of State for the Home Department [2012] EWCA Civ 940) to justify departure from the current country guidance.  For those having to rely on article 3 of the ECHR because excluded from the Refugee Convention and from humanitarian protection, it is much more difficult but by no means impossible to succeed.
If AMM is not nearly as out of date as the Home Office claims, the onus nonetheless remains on Appellants' representatives to focus the tribunal on how the country, including Mogadishu, continues to be a complex and fluid battleground.
Refusal letters have been selectively citing Danish Immigration Service fact-finding reports on improvements in Mogadishu. There is also a new Operational Guidance Note, published in September 2013, which attempts to paint the rosiest picture possible. But read them in full and the Danish reports reveal that Mogadishu remains a city ravaged by car-bombings, coordinated attacks and indiscriminate violence. The authors also confess to not having left the capital, so grave were their security concerns.
Representatives need to take the tribunal through those reports to show that they demonstrate  persistence of the very phenonema that led the tribunal in AMM to find a generalised article 15(c) risk in Mogadishu: asymmetric warfare, including use of IEDs, suicide bombings, grenade attacks and regular assaults by small armed groups as well as armed conflict within government aligned forces and violations against civilians committed by them.
The European Court of Human Rights has now concluded that, by contrast to the situation when they decided Sufi and Elmi v UK, the situation in Mogadishu no longer gives rise to a real risk of treatment contrary to article 3 as a result of mere presence there: KAB v Sweden (Application No. 886/11)(5 September 2013).
However, it reached that conclusion for much the same reasons as the tribunal in AMM had already reached the same view: 'the fact that al-Shabaab is no longer in power in the city, there is no front-line or shelling any longer and the number of civilian casualties has gone down' (KAB para. 91).  But in AMM the tribunal went on to find an article 15(c) risk notwithstanding those matters.  It goes without saying that the European Court of Human Rights was not considering article 15(c).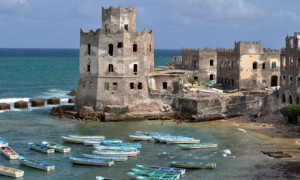 Outside Mogadishu, parts of the country are being patrolled by the armies of Kenya, Uganda, Burundi and Sierra Leone (fighting under Amisom, the UN Mission in Somalia) as well as the Ethiopian National Defence Force. Improvements in those areas are fragile in the extreme and certainly open to contestation. Nor are the roads running out of Mogadishu considered safe from Shabaab activity.
All this means that appellants whose home area is outside Mogadishu can still successfully argue that they face risk of persecutory harm where the group remains operational.
Alternatively, consistent with AMM, levels of violence and social dislocation still leave wide scope for arguing that a returnee would face a real risk of serious harm (under Article 3 ECHR) or a "serious and individual threat to life or person by reason of indiscriminate violence in situations of international or internal armed conflict" (under Article 15c of the Qualification Directive).
As UTJ Craig found in the Upper Tribunal this summer in a case yet to be reported, after considering a bundle of evidence from the Secretary of State purporting to show that Mogadishu was now at peace:
"I am not sufficiently satisfied that the situation has changed so significantly since AMM was promulgated as to allow me to find that a lone female, being returned to Somalia without any support, would not be at risk."
The Upper Tribunal reached a similar conclusion in another unreported case, AA/00538/2013, promulgated on 12.8.2013 which took account of the Danish reports and said:
'Overall, the information cited to show improvement in the security situation did not lead me to find the change was durable as identified by AMM…the reports overall do not demonstrate durable improvement in the security situation'.
The appeal was allowed on article 15(c) grounds. The vast majority of appellants will face just such a risk.  Even the "fit young male able to find employment" – that hypothetical appellant so often trotted out in refusal letters – cannot be said to fit within the small number of people "connected with powerful actors or belonging to a category of middle class or professional persons, who can live to a reasonable standard in circumstances where the Article 15(c) risk, which exists for the great majority of the population, does not apply": AMM, headnote.
Those with mental health problems or disabilities, those who have not lived in Somalia for many years and would find themselves in Mogadishu bereft of support or who are otherwise particularly vulnerable, may also be able to establish that removal would breach article 3 and so succeed in an appeal even if excluded from article 15(c) protection (because of a serious criminal conviction/Immigration Rule 339D).
This blog post was co-authored with Ronan Toal, also of Garden Court Chambers.