The Department of Work and Pensions has introduced the Minimum Earnings Threshold '(MET)' as part of the decision making process for determining whether EEA nationals who claim income-based jobseeker's allowance (JSA(IB)) have retained the status of a 'worker'. Here I look at what it is, how it works, its intended and actual impact and whether it may be amenable to legal challenge.
What is the Minimum Earnings Threshold?
The MET is based on the level of earnings needed to make Class 1 National Insurance Contributions and is set at £149 a week (£7,755 a year) for 2013/2014. £150 is equivalent to working 24 hours a week at the National Minimum Wage.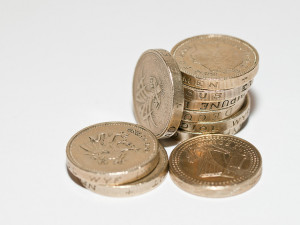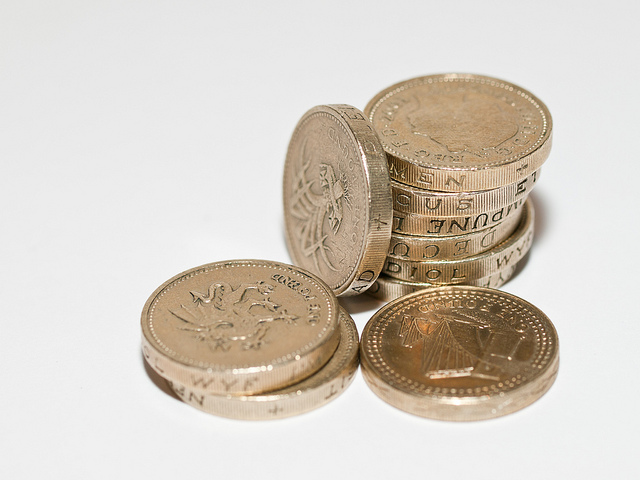 How does it work?
The MET is a tool which exposes EEA nationals on low earnings to greater scrutiny by introducing a two-tier process in decision making:
Tier 1: In cases where the EEA claimant's average earnings over the last three months satisfy the MET, they will automatically retain worker status when they claim JSA(IB) as a jobseeker.
Tier 2: In the remaining cases, where the EEA claimant's average earnings do not meet the MET, the decision maker will subject each case to a thorough examination to determine whether the EEA national's work or self employment is genuine and effective.
Under Tier 2, the decision maker is required to have regard to the factors contained in EU case law. To this end, the DWP has issued the following guidance to decision makers: DMG 1/04 'JSA(IB) – Right to Reside – Establishing whether an EEA national is/was a "worker" or a "self-employed person"' and in HB Circular A3/2014: Minimum Earnings Threshold.  Having set out, in some detail, the case law on the EU concept of a worker, the guidance offers the following general observation:
"It can be seen from the case law that when determining whether or not someone is a worker, the following can be relevant considerations:

whether work was regular or intermittent,
the period of employment,
whether work was intended to be short-term or long-term at the outset,
the number of hours worked,
the level of earnings.

In some cases judges have weighed, for example, low hours against long duration of work as part of their overall assessment of whether work is genuine and effective. However, the case law does not identify one consistent approach to applying these and other factors: each case must be decided on its own merits."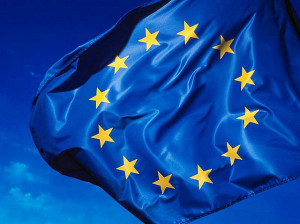 How will it affect EEA nationals?
The MET will affect EEA nationals in low paid work by limiting  their entitlement to JSA(IB) to a maximum of six months due to the changes to the definition of a worker in reg.6 of the Immigration (European Economic Area) 2006 (inserted by SI 2013/3032, Sch 1, para 3) which provides:-
Only EEA nationals in receipt of JSA(IB) who have acquired the status of a worker and who have worked for more than 12 months can retain a right to reside here as a jobseeker for more than 6 months, so long as they are able to provide "compelling evidence" of seeking work and have a genuine chance of being engaged (Reg.6(7)).
Otherwise, EEA nationals in receipt of JSA(IB) may only retain jobseeker status for a maximum of 6 months.(Reg.6(4))
According to Touchbase, a DWP publication:
"Compelling evidence will vary from person to person, but a written job offer with a definite start date, for example, could be considered compelling evidence. Where there is no compelling evidence, JSA payment will stop."
How will this affect EEA nationals' access to out-of-work benefits?
The effect of the right to reside requirement is that some form of economic activity is a pre-condition for access to welfare benefits by EEA nationals.  EEA nationals who are looking for work have a right to reside in the UK as jobseekers (Elmi).  Entitlement to JSA(IB) gives EEA nationals access to a range of 'out-of-work' benefits, such as child tax credit, child benefit and housing benefit.  From 1 January 2014, however, access to out-of-work benefits via JSA(IB) will be restricted.  EEA nationals who will be caught by the restriction include:
Those EEA nationals who are new arrivals who claim JSA(IB) as jobseekers, their entitlement to  JSA(IB) will be terminated after 6 months.  (Note that there is no entitlement to JSA(IB) for new arrivals in the initial three months of residence due to the amended version of the habitual residence test for JSA(IB)).
Those EEA nationals who have been in low paid work in the UK who make a claim for JSA(IB) after 1 January where the DWP has determined that they do not retain worker status – their entitlement to JSA(IB) will be limited to 6 months.
From 1 April 2014, even if an EEA national is entitled to JSA(IB) as a jobseeker, they will not be entitled to claim housing benefit following the amendments introduced by SI.No.539/2014.
What is the policy aim behind the change?
The DWP Press release makes it clear that the policy behind the MET is aimed at EEA migrants who "claim to have been in work or self-employed in order to gain access to a wider range of benefits":
"Currently European Union case law means the definition of a 'worker' is very broad, meaning some people may benefit from this even if, in reality, they do very little work.

These reforms will ensure we have a fair system – one which provides support for genuine workers and jobseekers, but does not allow people to come to our country and take advantage of our benefits system. The British public are rightly concerned that migrants should contribute to this country, and not be drawn here by the attractiveness of our benefits system."
The backdrop to this policy can be found in briefing papers issued by groups opposed to EU migration under the free movement rules such as Migrant Watch UK and the UK Independence Party (UKIP)) where it is argued that access to JSA(IB) in the UK is 'too easy' compared to other EU countries where entitlement to unemployment benefit is conditional on social insurance contributions and where any benefit is paid for a fixed period.  These groups say that as UK benefits are largely based on residence instead of contributions, this makes the UK "vulnerable to benefit tourism" by EEA migrants, particularly those from Eastern Europe.  The fact that the evidence to back up these claims  is often lacking (see Home Office Paper 'Impacts of migration on UK native employment' issued in March 2014), does not prevent these views from being used as the political justification for targeting EEA nationals. 
Could the threshold be subject to legal challenge?
The primary legal concern over the MET is that it purports to interpret the concept of a 'worker' by reference to the level of earnings needed to make Class 1 National Insurance Contributions.  On its face, this appears to be a clear breach of the principle that it is impermissible to define the EU concept of work by reference to national laws (Brown).
However, the DWP can argue that the MET does not seek to displace EU law; it merely helps the DWP focus on those cases where greater scrutiny is needed.  Nevertheless, the use of the MET is vulnerable to legal challenge as the reference to a national threshold means it is inherently more likely that the DWP will employ a restrictive approach to the EU concept of a worker (Hoekstra).  Moreover, the use of a threshold that is equivalent to 24 hours work makes it intrinsically more difficult for an EEA national in part-time work to satisfy the MET which means the effectiveness of the right to free movement is impaired (Levin).