**Covid-19 Update: All our online services are operating as normal, please book at your convenience**
The Video Link Service provides online advice with an expert lawyer from Seraphus, at the time and day of your choosing, from anywhere in the world.

If there is something you aren't sure about — what application to make, what form to use, what evidence to include, whether you qualify — then book this service.

Simply choose the time and day you wish to speak to our experts, pay online, connect using our online Video Link Service and then ask us anything. We will answer all your questions and start you on your way to making a successful immigration application.

If you require further legal assistance, we will advise you on the most appropriate legal service based on your requirements and needs.

Costs just £99 (excl. VAT) for a half hour connection with one of our experts.

If you have any questions about this service please call us on 0044 7538 208096‬ or 0044 208 811 1532.
Get Started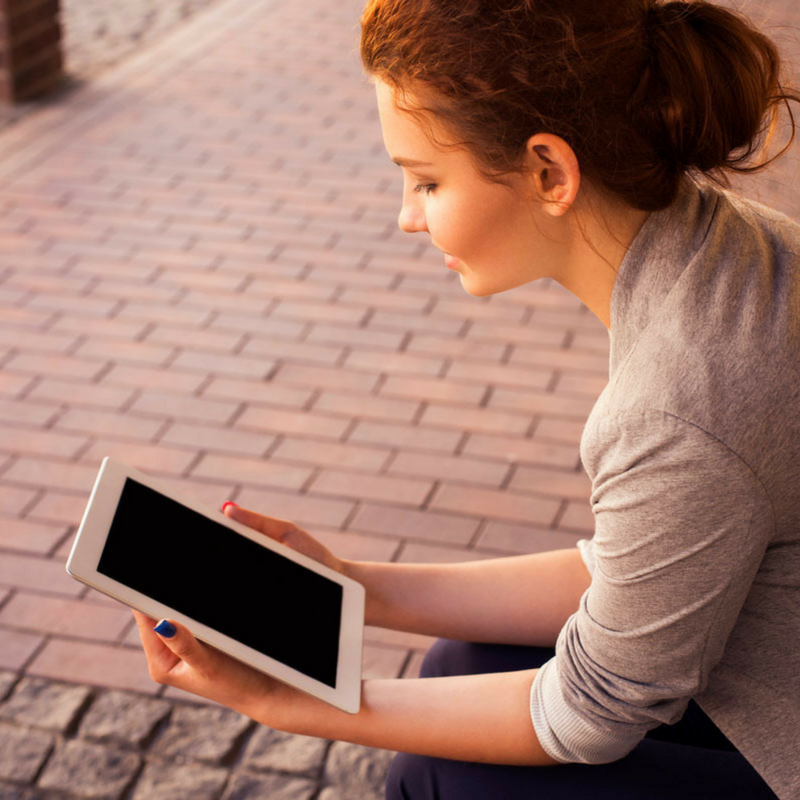 No travelling to a solicitor's office
You choose the time
We don't keep you waiting
Know the cost in advance
Ask us anything!
Video chat for expert advice
Our expert and experienced lawyers can advise you. We can recommend the best application for your situation, tell you which application form to use, answer questions about the application form, tell you what documents you need to include, give you an opinion on the overall success of your application or talk to you about your options if you have been unfortunate enough to be refused.
Our advice is always clear, transparent and easy to follow. We are here to help you.
How much does it cost?
Only £99 for 30 minutes.
You know exactly what our advice will cost before we begin.
No hidden charges and no additional costs.
What People Say
I consulted Chris Desira of Seraphus Ltd via the free movement site twice and found the advice both helpful and reassuring. Chris had clearly put time and care into preparation for my sessions and addressed my concerns in a very competent and serious manner. I would recommend his services to anyone looking for advice on their situation, particularly with Brexit coming up.
Amanda
Very helpful advice. It has been worth using your services
Heike
The person we've talked to was one of the most knowledgeable and helpful experts we've come across, and was able to advise us on a very niche immigration issue that other lawyers we've talked to have struggled with. I don't often leave reviews or feedback but just wanted to let you know how impressed and grateful we are.
Natasha
The call was a great help and answered my questions very satisfactorily. Thank you. I was very happy to be able to make use of this service which is a great idea.
Nicola
Very useful and just the right length to cover off the key questions I had.
Peter
I'm so glad I followed a friend's recommendation of contacting Seraphus for advice on the Permanent Residency Application. Chris Benn's thorough advice and support has been invaluable in helping me put together my successful applications, first the PRC and then my British Citizenship. Our conversations about the current European situation were insightful and helped making sense of the wider context of my application. I have already recommended their service to colleagues and friends who are in similar situations to mine, and would not hesitate to recommend them to others. Thanks again for all you help!
Silke
This service was really useful for me, as the application form can be quite unclear as to requirements. It was great to get an expert's advice, and Chris really knew his stuff. We are now feeling more relaxed and confident about our application. The service was very convenient and the price was fair
Jashan
I found the service very helpful. Easy booking process, convenient set up using Skype, and your advice helped me work out the best next steps. I would recommend your service to others who need immigration advice. Good luck with everything - and thanks!
Charlotte
I was very, very impressed with the service. The video link conversation enabled me to finally get an answer to questions I was pondering since several months and failing to answer, despite having spent considerable time researching them. The solicitor I spoke to was very approachable and competent, and explained things very clearly. The format of the session was also a perfect fit for what I needed at this stage, and not something I have seen offered elsewhere. I am so glad that I decided to use this service, as it has made the whole procedure I am going through so much easier to navigate. The impact on my peace of mind has been invaluable. Thank you very much for a great service.
S.R.
I found the video consultation service very useful. I have been grappling with the complex Permanent Residence application form and feeling rather lost in the whole process. Naomi was very efficient and thorough in her analysis of my case, and she clarified all my questions. The 30 minutes went a long way and felt like plenty of time. Naomi also called me after the video consultation with further information she'd found on one of the matters we'd discussed. All in all, a great service if you just want a bit of strategic advice at a given point in the application process.
Marta
Thank you for your time and consultation provided. I have found advice to be very comprehensive and helpful. Our conversation has provided me with clear understanding of options available to me in my current circumstances, as well as work which needs to be carried out. Additionally, I would like to add that I believe Skype communication delivers very cost and time efficient result.
Y.S.
My half-hour video call with Chris was extremely helpful for following up the citizenship application. Chris clarified legal and administrative points that I was unsure about and gave me excellent practical advice about contacting the Home Office. Even though the call was only 30 minutes Chris covered most of my questions. I would definitely use Seraphus again if needed.
Amy
I am very pleased with the service you have provided. In fact, I would be willing to pay a little bit extra to receive the same advice in writing, if that need and opportunity ever arose. Thanks again.
Dionyssis
I was very happy with the video link service I received from Seraphus. I had a lot of questions around my particular situation and they were all answered very competently and clearly. It's a great help to navigate the citizenship application process in this moment of wider political uncertainty, definitely worth it for the peace of mind it brings. Thank you.
Sib
I had a very good discussion with Christopher. He succeeded in making me feel better and less anxious about the whole thing. Thank you for providing a service at a reasonable price, it provides peace of mind about what my future in this country will be.
A.M.
I don't usually write reviews let alone allow publication of a review but in this case I'm willing to make an exception given that the service exceeded my expectation. I appreciated the opportunity to get expert advice on all the specific questions I had which was very helpful indeed. I particularly appreciated being able to get legal advice without the session turning into an attempt to persuade me to purchase further services as opposed to focusing on my specific questions regarding the application form, etc. Thank you again for the outstanding service and I look forward to coming back to you should the need arise.
J
I found your service very helpful and got all the information I needed. The person I spoke to seemed very knowledgeable and answered all my questions comprehensively.
Florent
Thank you for your help I found it very useful. It was good to get definite answers on these matters.
Suzanne
Simple, step-by-step process
Choose your time
Choose a time that suits you, book in intervals of 30 minutes
Make Payment
Make a secure online payment using a credit or debit card
Talk to a lawyer
Talk face-to-face with a UK lawyer