Get help with your immigration problem
through Free Movement
in partnership with Seraphus Solicitors
We are experienced, expert immigration lawyers committed to securing positive outcomes for our clients. For nearly 10 years we have been giving away free general advice away on Free Movement but sometimes we know you need more personal advice tailored to your situation and you do not want to pay thousands of pounds for a lawyer to take over your case for you.
Need help with an immigration problem? We can give you as much expert guidance as you need for a fixed price. Keep your legal costs low and choose from our straightforward ebook guides, video link advice sessions or application checking service. 
We offer ebook guides on EU residence document applications, visit visa applications and appeals and Surinder Singh applications to guide you through the process yourself. Each costs just £9.99.
Tell me more
If there is something you aren't sure about — what application to make, what form to use, what evidence to include, whether you qualify — then ask one of our experts online. You can ask us anything.
Book now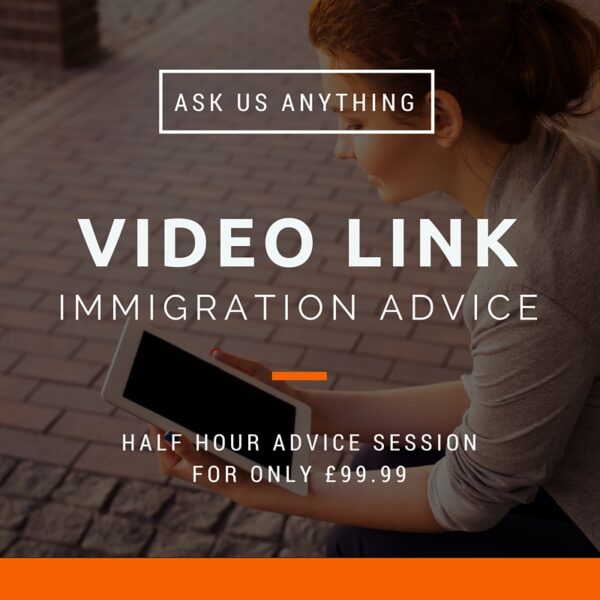 If you have prepared an application yourself but want the form and documents checking before you send it, our application checking service is for you. We will tell what improvements you can make and what evidence we think might be missing.
Tell me more
What people say:
The government guidance and forms are such a tangle but this book makes it clear what is required. The worked examples are very helpful. Highly recommended.
I thought the Surinder Singh ebook was really easy to understand and it helped my family to understand the path that I'm on with my aim to live in the UK with my girlfriend. I had been thinking i might need to get some legal advice and thought that might be quite expensive. After reading this I feel confident that i've got enough information to just go ahead and do it. 
Very good ebook. This subject, if you're experience it directly, is scary, it's bewildering, often unfair, and always confusing. This ebook and the accompanying sites, helps. It provides clear information and starting points and approaches for dealing with potentially complex and ongoing problems in need of solutions. I highly recommend this book, and hope it will help many people.
This ebook has been an incredibly helpful and informative companion for me and my fiancee during our EEA application process. It has saved us from having to hire legal help, which is utterly invaluable. Thank you!
I think your website and Surinder Singh ebook is amazing. Anyone exercising rights via Surinder Singh can easily comprehend your writing. Your writing is objective, practically-informative and allows for anyone with a personal life interest in Surinder Singh to avail efficiently of this aspect of EU immigration law.